Silver Cross Fall diabetes fest on Nov. 4
10/18/2017, 1:53 p.m.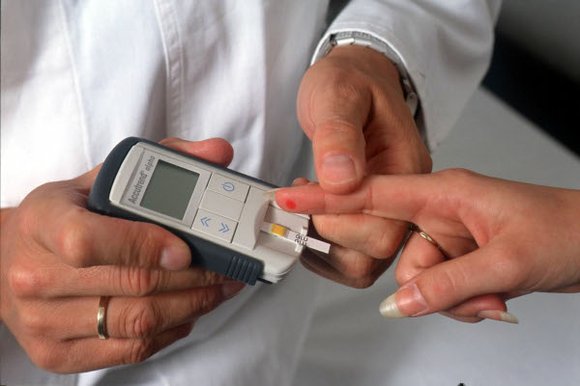 The Silver Cross Diabetes Center will host its annual Fall Diabetes Fest on Saturday, November 4. The free event will be held from 9 to Noon in the Silver Cross Hospital Conference Center, Pavilion A, 1890 Silver Cross Blvd., New Lenox. Convenient parking and complimentary shuttle service are available.
Diabetes information and product booths will open at 9 a.m. and participants can have their blood pressure checked, talk with a pharmacist as well as experts on foot and eye care. Also, Jose Penaherrera, M.D., internal medicine physician and medical director of the Silver Cross Diabetes Center, will present a diabetes lecture from 9:30 to 10:30 a.m.
Raffle prizes and refreshments will be available. Fall Fest attendees will also receive a gift bag.
For more information, call the Silver Cross Diabetes Center at (815) 300-7781 (English) or (815) 300-5992 (Spanish).