53rd Chicago International Film Festival capsule
Phyllis Dreazen – ent@thetimesweekly.com | 10/19/2017, 8:03 a.m.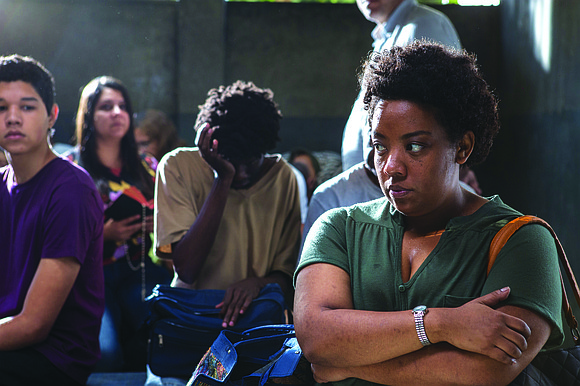 LOVERS FOR A DAY (Director: Philippe Garrel France)
When Jeanne's boyfriend breaks up with her she moves in with her father, Gilles, a college professor. She is surprised to find that he has a live-in girlfriend, Arianne, a fellow student. The girls become good friends and Arianne helps Jeanne heal. All three are kind and loving with the others. Legendary director Garrel shot this relationship drama in black and white.
A CAMBRIA Director: Jonas Carpignano Italy/U.S./France/Germany)
Mediteranea, Carpignano's 2015 film, told the story of Ayiva's refugee odyssey from Burkina Faso to Italy. Pio, a marginal character in that film, is the protagonist of this one; Ayiva has a small but important role. Now 14, almost a man, the Romani wants to be a hustler like his brother or his father, though they are both in and out of jail in their coastal town slum. His grandmother want better for him. Which kind of man will he turn out to be?
ALI'S WEDDING (Director: Jeffrey Walker Australia)
This first Muslim rom-com is based on the outrageous true events of writer-comedian-actor Osamah Sami's life. Sami's family emigrated from Iraq to Australia when he was 13. His dad was a beloved imam. Osamah wanted to be an actor, but when his older brother, who was supposed to be the doctor, died, that ill-fitting mantle settled on his shoulders. He pretended to go to university to be near the girl he loved, but his family arranged a marriage for him. One difficulty chased another but, as in all good rom-coms, the ending was happy.
Sat, 10/21@5:15PM; Sun,10/22@2:30PM; Mon, 10/23@2:45PM.