Chicago International Film Festival: 'Can't Turn Back/Edith and Eddie/'63 Boycott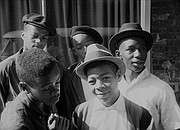 On October 22, 1963 more than 200,000 Chicago public school students, their parents and residents led the largest single protest and boycott ever of a public school system. The march and ongoing protest is credited as the prelude to Dr. Martin Luther King Jr.'s arrival in Chicago as his bellwether assault on housing segregation in the north a few years later. The film, by documentarian Gordon Quinn (Golub) and Chicago-based Kartemquin Films (the critically acclaimed and award-wiinning Hoop Dreams) is paired with Laura Checkoway's Edith and Eddie, the story of America's oldest interracial newlyweds, whose union was threatened by the effects of racism and a family feud.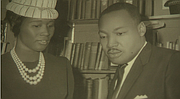 Among those featured in '63, is Timuel Black, a long-time historian and Black Labor activist,legendary political consultant Don Rose, who was deeply involved in the movement to elect Chicago's first and only black mayor Harold Washington, Bob Lucas, an influential southside Chicago activist, and Rosie Simpson,,the parent and organizer of young mothers and community activists who literally threw themselves in front of bulldozers to prevent the construction of make-shift prefab classroom trailers, dubbed "Willis Wagons," after then Chicago public schools superintendent Benjamin Willis and his racist school policies. Willis had decreed that black students be housed in the inferior trailers rather than allow them to attend nearby white schools with available classroom space.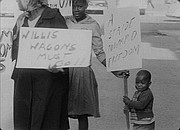 The story is powerfully told through the words of the movement's leaders, but also, more tellingly, through the words of those who were actually students who were affected by the school district's segregationist policies and who participated in the boycott. The film screens Sunday, October 22 at 3:30 pm at AMC River East 21, 322 E. Illinois St., Chicago, with the directors of both films and film subjects from '63 present. For ticket information, visit chicagofilmfestival.com or call 312-332-FILM (3456).