ALDI set to unveil newly remodeled Will County store
10/23/2017, 10:48 a.m.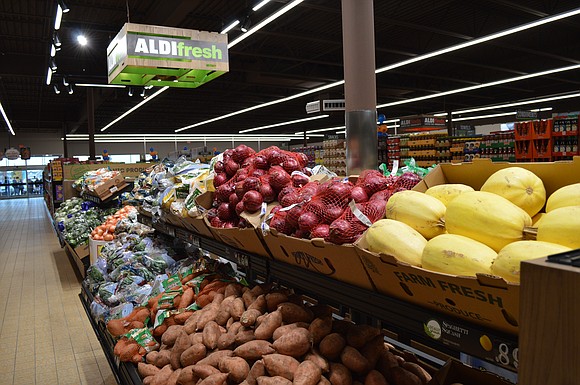 The ALDI in Morris will re-open its doors on a newly renovated grocery store this Thursday, Oct. 26 starting at 8:25 a.m.
The Morris store, 355 E. US Route 6, is the latest location that's been remodeled in the company-wide revamp of 130 stores around the Chicagoland area and a $1.6 plan for stores nationwide. Other nearby stores in Will County that have recently re-opened with the new, larger concept includes those in Joliet, Romeoville and Lockport.
To celebrate the re-opening, ALDI will host a ribbon-cutting ceremony at 8:25 a.m. on Oct. 26.

The first 100 shoppers will receive a golden ticket, each containing ALDI gift cards.

Customers can also check out samples, receive an eco-friendly, re-usable bag and enter a sweepstakes to win produce for a year.
The new ALDI stores deliver a modern and convenient shopping experience with a focus on fresh items, including more robust produce, dairy and bakery sections, and more room for customers' favorite products.
Remodeled stores will also feature a modern design, open ceilings, natural lighting and environmentally-friendly building materials – such as recycled materials, energy-saving refrigeration and LED lighting.