Residents urged to signup for healthcare plan during open enrollment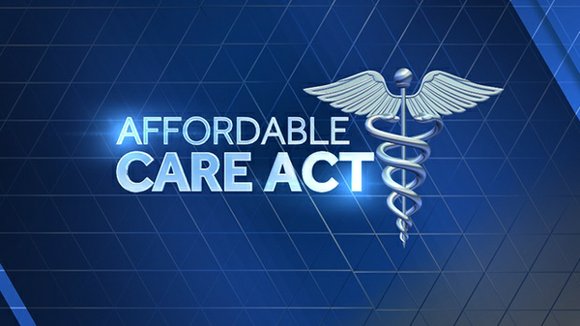 Sign up for the Affordable Care Act (also known as Obamacare) will begin on November 1 and runs through December 15 this year.
Just over 11 million Americans enrolled for health care coverage through the Affordable Care Act for 2017 but just over half of those, about 6 million, could see their coverage impacted following an executive order signed by the President in October that will end insurance subsidies that help to defray costs for low income Americans.
According to numbers from the Kaiser Family Foundation, 351,175 people signed up for the ACA in Illinois at the end of 2016 with just over 20,000, living in Will County. Just under half of those participating in the ACA, 9,498 live in the county seat of Joliet according to figures from the Office of The Assistant Secretary for Planning and Evaluation.
How the end of insurance subsidies will impact those getting their health coverage from the ACA is still unknown according to Steve Brandy, a spokesperson for the Will County Health Department.
He said that the department's staff was still unclear how many of those county residents were covered under Medicaid or the Medicaid expansion. In some cases, he said that people may lose coverage that they have now or lose access to some benefits such as prescription coverage.
He did say that residents who lose coverage would continue to be able to rely on the County Health Department "for people that may be losing what coverage they had."
Congresswoman Robin Kelly said in a statement that the executive order was intended to "sabotage market place stability which will raise costs [for health care] on American families."
"This order makes zero sense from a health care or economic perspective," said Kelly.
That makes the open-enrollment period which starts on November 1 all the more fraught with questions as those looking for health care coverage sign up for plans that may become more costly or completely out of reach financially.
Ending subsidies for health care runs counter to how health care coverage should be viewed said Shawn West, director of the Will Grundy Medical Center in Joliet, Illinois.
"When people have access to health care they stay healthy, they work jobs and they contribute to the overall good of the community," said West.
"So it's a win not only for that individual but it's a win for the entire community."
While the executive order to end health care subsidies for insurance companies could destabilize markets, West said that workers at Will Grundy Medical Center are still encouraging residents to sign up when the open enrollment period for the Affordable Care Act begins on November 1.
"Anything that destabilizes the Affordable Care Act will result in us seeing more people in need of our services," said West. The center treats just over a thousand patients each year and gains about 15-20 new ones each month she said.
Despite the executive order, West said that the ACA "is still the law of the land" and that the "federal government is not only obligated but required to pay those subsidies."
"Even though the subsidies won't be supported, the Affordable Care Act still exists," she said.
West said that the center will be rolling out a modest marketing campaign to encourage people to sign up when the new 6-week open enrollment period starts on November 1 and runs through December 15.

Residents can get help navigating their way through the open enrollment period by first finding a Federally Qualified Health Care Center said Will County Health Department Director of Operations Thomas Edwards.
He said a good first stop is to find out which resources are available nearby and recommends a check at www.connector.getcoveredamerica.org which will find the closest places for help near your zip code.
He also reminds those shopping for plans that there is no dead line for Medicaid sign up, that the tax credits for medical coverage are still available and that the tax penalty for not signing up is still in place.
Other resources include:
• HealthCare.gov
• Will County Health Department
501 Ella Ave. in Joliet
Email: info@willcountyhealth.org

815-774-6090