Simply Italian Great Wines US Tour
10/26/2017, 8:48 a.m.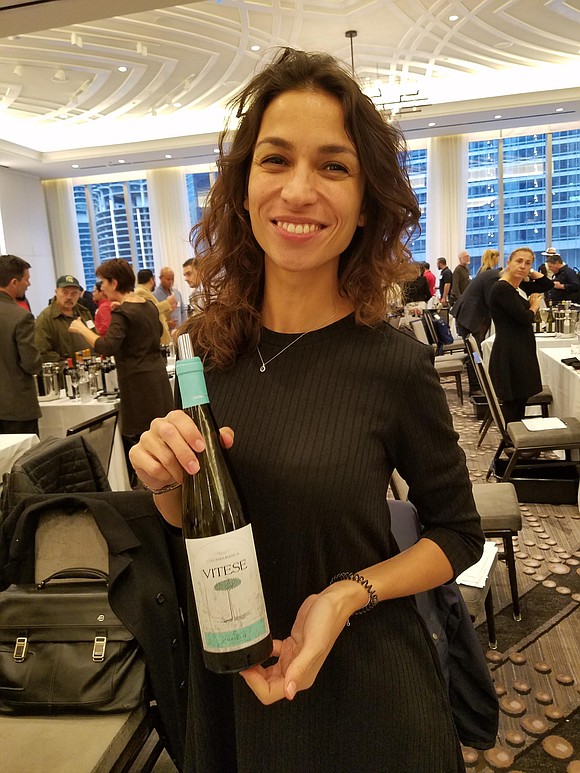 Simply Italian Great Wines US Tour rolled into Chicago at the sparkling new London House Hotel at the Chicago River on Wacker Dr. The setting could not have been more regal for a collection of wines, poured by their producers from the regions of Prosecco DOC, Sicily, Asti and Chianti. The day included informative seminars; Prosecco and its Different Expressions, The art of Sicilian Wine: Grillo and Nero d'Avila, One Denomination, Three Great Wines: Asti, Asti Secco, Moscato d'Asti DOCG followed by a dinner for a few invited guest, presided over by Lucas Alves of Consorzio Vino Chianti who brought a dazzling array of exceptional Chianti wines, including Frescobaldi Nipozzano 2013, Colli Fiorentini Riserva DOCG 2013, Chianti Montalbano Riserva 2013, and Chianti Colli Senesi Riserva DOCG 2013, to name a few.
The day featured informative seminars; The Sparkling Life, presented by James Beard Award-winning writer Lyn Farmer, The Art of Sicilian Wine with Marisa Leo, Sales Area Manager at Colombia Bianca and Francesco Ditta, founder of Around the Glass, Chianti DOC Riserva, with Lucas Alves Franco of Consorzio Vino Chianti and Tom Hyland, Journalist and Italian wine expert, Moscato d'Asti DOCG, also with Tom Hyland and Prosecco and its Different Expressions, with Mary Ross of the Daily Herald in Chicago.
The evening's exploration of Chianti, led by Lucas Alves of the Chianti Consortium, showed the full expression of these highly popular wines from Tuscany. These are not the Chiantis of old. They are full bodied, complex and rich with flavor and aroma. They are the perfect accompaniments to a fine meal, including Prime Steaks with Truffle Butter, Grilled Salmon, Rack of Lamb and Lobster Cocktail, Shucked Fresh Oysters and Grilled Asparagus. The rich coffee and black cherry flavors of Chianti carry right through desserts like rich Double Chocolate Cake, Key Lime Pie and Creme Brulee`. Simply Italian Great Wines showed the versatility of Italian wines and the many settings where they can be introduced. In addition to superior flavors, the wines are extremely affordable and give a great deal of satisfaction at a reasonable price.