Top Tricks and Treats for a tooth-friendly Halloween
10/26/2017, 10:54 a.m.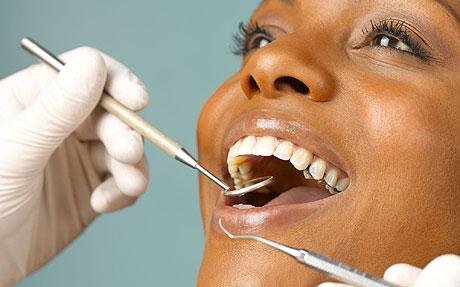 Most little monsters will bring home a scary stash of candy after trick-or-treating, But don't get spooked, there are some tricks, and the top treats to keep kids' teeth safe from sugary nightmares.
"Sugary treats aren't good for teeth, but some are better than others,"
said Dr. Sheila Strock, vice president, dental services and science
officer at Delta Dental of Illinois. While sugar-free candy and gum are the best options if they are available, chocolate without sticky fillings, specifically dark chocolate which is lower in sugar than others is a better choice than other candy. Chocolate is not sticky, so it spends less time in contact with the teeth exposing them to the harmful effects of the sugar. According to Strock, "Candy that melts and dissolves quickly is least harmful to kids' teeth. Sweets that expose teeth to sugar longer, such as, gummies, caramels, and Lollipops, allow more time for bacteria to feed and produce cavity-causing acid."
Given the risks associated to dental health with all the sugar filled snacks being consumed this treat season here are five tricks to having a tooth friendly Halloween.
Serve a healthy and filling meal before trick-or-treating so kids
will be less tempted to binge on candy.
Limit how many chewy and hard candies are eaten. If possible, remove
the hard and chewy candies from your kid's stash. Hard candies are tough
on teeth because they tend to be sucked on at a leisurely pace for an
extended period of time. Chewy, sticky treats are damaging because they
are high in sugar, spend a prolonged amount of time stuck to teeth and
are more difficult for saliva to break down.
Only give candy with meals. It's best to enjoy sweets with a meal,
because saliva production increases and washes away cavity-causing sugar
and bacteria. Try not to let kids snack on candy throughout the day.
Have a post-treat oral health routine. Kids' teeth should be brushed
or at least rinsed with water after eating treats to wash away sugar.
Make sure kids' teeth are brushed at least twice a day with fluoridated
toothpaste for two minutes each time and flossed once a day. And trips
to the dentist should be made regularly.
Give a non-candy treat. Let kids enjoy a treat or two and then trade
in their remaining candy for a toy. Leftover treats can be donated to
troops or a local dentist buy-back program. You could also consider
handing out candy alternatives such as fruit, money or small toys to
neighborhood kids.