Trinity Services' horticulture annual fall sale
Mums, asters, more
9/5/2017, 3:58 p.m.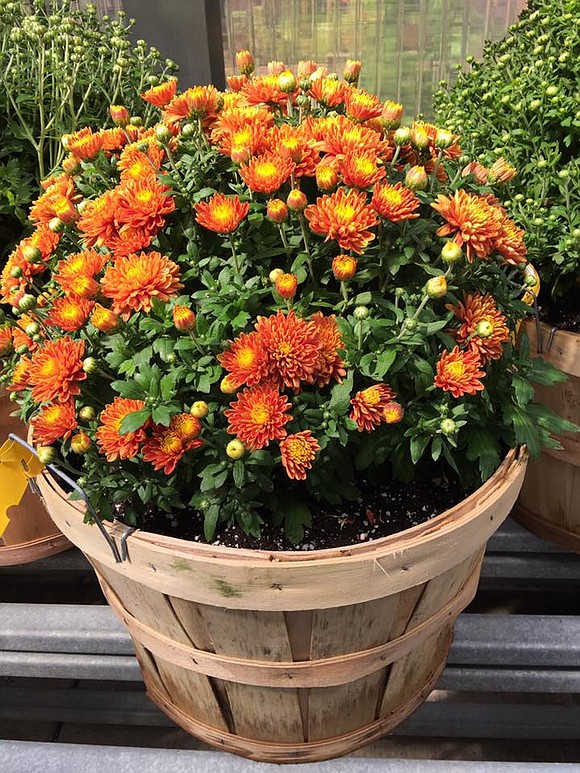 Trinity Services' Horticulture Program will have a variety of fall plants available for purchase during its Annual Fall Sale beginning Thursday, Sept. 7, at its greenhouse in Joliet.
Through planting, watering, arranging and more, people with developmental disabilities who participate in Trinity Services' Horticulture Program flourish along with the plants they raise.
This season, program participants are preparing mums, asters, a variety of baskets, straw bales, corn stalks, and other decorative arrangements.
Prices range from $4-$25, depending on the plant. As always, all proceeds from sales benefit the men and women who participate in the Horticulture Program.
Plants will sell quickly. Members of the public are welcome to stop by the greenhouse, located at 100 N. Gougar Road in Joliet, to browse the inventory once it arrives Sept. 7. The greenhouse is open to the public from 8 a.m.-4 p.m. Monday-Friday. Those who would like to set up a time outside of regular business hours to shop the greenhouse's plants can contact the Horticulture Program directly at (815) 485-8146.
For more information about the program, including updates about the Fall Sale, follow the Horticulture Program on Facebook at www.facebook.com/TrinityGreenhouse.
Trinity Services, Inc. is a 67-year-old, nonsectarian, nonprofit organization dedicated to helping children and adults with developmental disabilities and mental illness flourish and live full and abundant lives. To learn more, visit www.trinity-services.org.