Artist Guild hosting calligraphy workshop
9/6/2017, 3:58 p.m.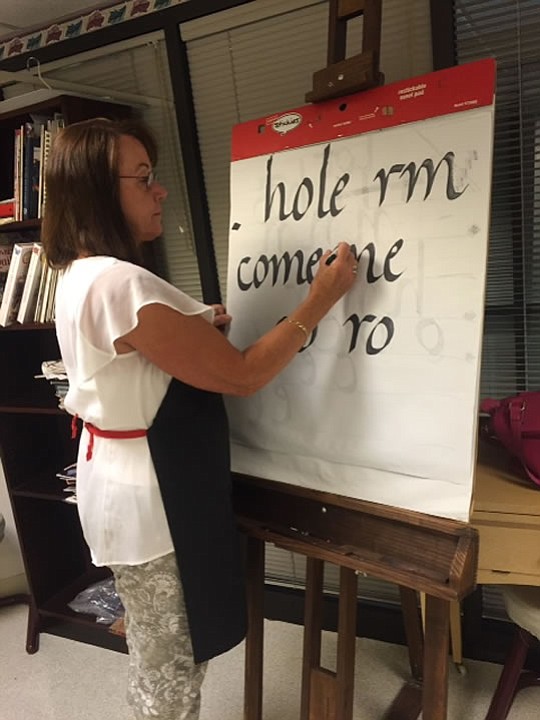 The September 20th Lemont Artists Guild meeting, will begin at 7 PM at the Homer Township Public Library, 14320 W 151st St. in Homer Glen.

Deborah Bryant has been a professional calligrapher for over 30 years with a wide range of experience teaching and life-long learning her craft. She learned 15th Century Italic Calligraphy from Sister Maria Francis and from Amanda Wells, a member of The Society of Scribes and Illuminators. Since then she has developed her craft as a charter member of the Tacoma Calligraphy Guild and through involvement with the International Calligraphy Conferences and many other classes in calligraphic arts.
Attendees can draw along with Deborah and she will have felt tip calligraphic markers you can purchase for $4. She will also have lettering guides and lined paper.
The free event is open to the public. A donation for the local food pantry is appreciated.
Refreshments will be served and parking is free.
For more information call Liz Popp Connelly(815)341-1145 or www.lemontartistsguild.org
Deborah's website is: www.wordcraftersusa.com