City renews Slammers Stadium lease, approves new turf contracts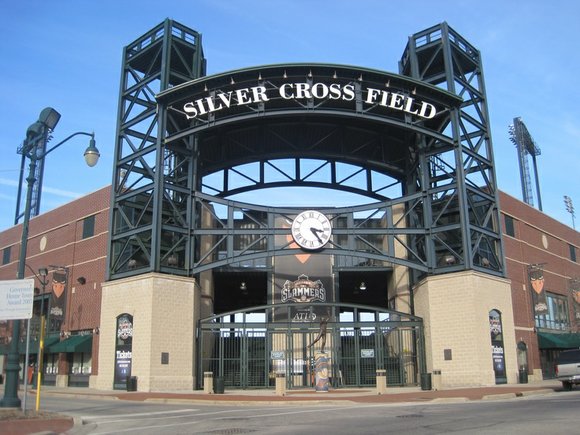 On the same night that it approved a new one-year contract for the Joliet Slammers baseball team to operate its city-owned field, Joliet official also approved a first round of contracts for new artificial turf upgrades at the downtown ballpark.
The Slammers will pay $25,000 under the terms of the new 1-year lease extension, which was just approved on Tuesday before the city council meeting.
The city council also approved just over $953,000 in contracts for landscaping, site and utilities excavation, fencing, concrete and wall padding that will be completed ahead of the new artificial turf installation.
The work approved on Tuesday was for work that could be completed before the installation of the new field begins said interim city manager Martin Shanahan who told the council that contracts for the new turf were still being reviewed.
Three of the six approved contracts were for amounts above the original estimates for the work. A fencing contract for $166,000 was 196% above the original estimated cost of $56,000. Concrete work will cost $143,000, 16.5% above the original estimate of $122,835 and landscaping came in 12.5% above the estimate of $48,000 at $54,000.
Other categories saved the city money however with site excavation work coming in 11% below the estimate at $527,000; wall padding will cost 59% less at $46,000; and paint work came in 34% less than the estimate at $16,400.
Total estimated cost of the project is $1.8 million with the funds paid by the city but reimbursed at $50,000 per year from its TIF fund along with another $100,000 from a Waste Management Community Support fund over the next 12 years.