Common Core vs. State Standards: What's the difference?
Stacy M. Brown - Contributor | 9/13/2017, 8:45 a.m.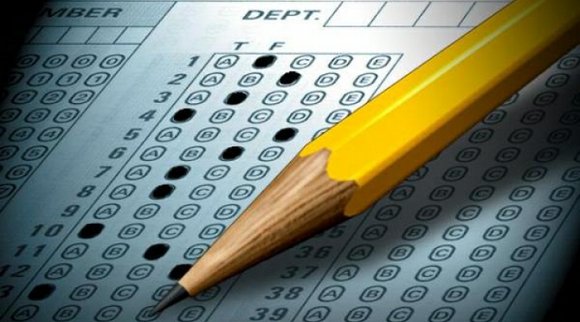 Education must be governed by standards to achieve the learning goals that all parents seek for their children, said Dr. Reagan Flowers, a noted trailblazer in the field of STEM and the founder and CEO of Houston, Texas-based C-STEM Teacher and Student Support Services. C-STEM supports the engagement of pre-kindergarten to 12th grade students in hands-on, project-based learning experiences that expose them to workforce opportunities in related areas of Communication, Science, Technology, Engineering, and Mathematics.
"Through the history of public education, academic standards have evolved and have been governed by many [laws]. In our current reality, there are 44 states that have adopted Common Core State Standards (CCSS), 40 states with expressed interest in adopting the New Generation Science Standards, and six states including Texas following their own standards," Flowers said.
In comparing "Common Core" to "State Standards," there are some who might say there is no difference, she continued. Others point out that requirements are similar, but the wording of the guidelines is different.
"I would say that 'Reading' is 'Reading,' 'Math' is 'Math,' and 'Science' is 'Science.' [Common Core and State Standards] emphasize college and career readiness and there is overlap," Flowers said.
As states struggle to implement the Every Student Succeeds Act (ESSA), an ongoing and underlining debate pits Common Core standards versus State Standards, particularly as states are given the lion's share of authority under ESSA.
"I see very little difference between Common Core and State Standards outside of 44 states speaking a common language about learning. In using Texas as an example, the difference between the Texas Essential Knowledge and Skills (TEKS) and Common Core Math Standards is that TEKS requires students to learn personal finance," Flowers said.
Flowers said that ESSA can't be compared to Common Core standards or State Standards.
"ESSA is an act designed to enforce the adopted standards, whether they are 'Common Core' or 'State Standards,'" she said, noting that in practical terms it makes more sense to compare ESSA to the No Child Left Behind Act (NCLB) and, "from where I am sitting, there appears to be a big difference," between ESSA and NCLB.
Flowers continued: "I see the biggest difference between ESSA and NCLB resting with the allowances and flexibility provided to states and schools with selecting student learning interventions and not being mandated to implement something that does not work with their student population. There is no one-size-fit-all answer to public education and that is what NCLB enforced and we can all see where that has landed us."
States that have not adopted CCSS include Texas, Missouri, Nebraska, Virginia, Indiana and Kansas.
The Constitution has made it clear that states have control over their school systems, so Common Core standards aren't federally mandated and each state does enjoy the option to adopt CCSS, standards that are indicators of college and career readiness that provide teachers, curriculum developers, and states significant flexibility.
Further, Common Core standards are research-based and internationally benchmarked, said Michelle Krumholz, the CEO of Evolved Educator, which develops easy-to-use software solutions to help teachers design and implement course instruction; according to Evolved Educator, this specialized course instruction drives sustainable growth in student achievement.