ILL Commerce Commission approves utilities' energy efficiency plans
Under Future Energy Jobs Act, provides consumers options to reduce energy use and save money
9/14/2017, midnight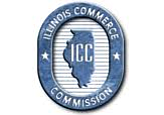 The Illinois Commerce Commission (ICC) this week approved energy efficiency plans for Illinois' largest electric and gas utilities that will help Illinois consumers reduce energy consumption and save money on their electric and gas bills.
The Illinois Public Utilities Act requires certain electric and gas utilities to develop and implement four-year energy efficiency and demand response plans to encourage customers to use energy more efficiently while reducing demand. Available programs include discounts on energy-efficient light bulbs, services to pick up and recycle older, inefficient refrigerators, tune-ups for air conditioning units and many other offerings designed to reduce energy consumption.
The 2018-2021 plans submitted by Commonwealth Edison (ComEd), Ameren Illinois, The Peoples Gas Light and Coke Company and North Shore Gas (Peoples Gas), and Nicor Gas Company (Nicor) expand energy efficiency and demand response programs as required by the Future Energy Jobs Act (FEJA, Public Act 99-0906).
FEJA, signed by Governor Rauner in December 2016, substantially changes the design and execution of energy efficiency plans. The Act increases funding for energy efficiency programs from $250 million to $400 million a year by 2030 and grows energy efficiency programs in ways that ensure all communities benefit, with at least $25 million per year dedicated to low-income energy efficiency programs. The additional investments will create thousands of clean energy jobs, strengthen Illinois' renewable energy leadership, and ensure continued competitive energy prices.