Wayne's Words: The City of Champions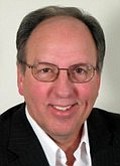 The subject of sports, particularly youth sports, is deeply imbedded in the City of Joliet and its environs. The slogan "City of Champions" is part of the city's moniker. Joliet has developed many successful athletes throughout its history. High school sports are highly regarded and area schools provide excitement with the many rivalries that have evolved over the years.
A couple of weeks ago, Time Magazine ran a story about the exploding youth sports industry that has grown into a $15 billion business. They weren't talking about high school sports either. The star athlete of the article was a 10-year-old kid who plays baseball for nationally ranked teams, with jewelry and clothing companies asking him to endorse their products.
He's not the normal example of a child athlete according to the piece, but he is the paragon of what the Time magazine story called a new reality for America's aspiring young athletes and their families. Really, a 10-year-old boy! Kids' sports have gone big-time.
Around the country local sports leagues are no longer attracting large numbers of kids in the community. Little League participation is down 20 percent from its peak less than 20 years ago. However, youth sports are being played hundreds, sometimes thousands of miles, away in tournaments that cost parents of the participants thousands of dollars per year. The young stars receive private lessons, attend sports academies and actually play for different clubs depending on their skill level.
Interesting information, but what does that have to do with the residents of Joliet? Last week, the Joliet City Council approved a new one-year lease for the City's baseball stadium, formerly named Silver Cross Field. The city wants to see if altering the field to allow more events to be held there will bring in more business. Perhaps it will, but is it worth another $2 million investment? The city has offered no data to support an increased use will generate any substantial increase in revenue.
Three years ago, the City of Joliet released a revenue and expenditure report that revealed between the years 2002 and 2014 the net revenue from the stadium was $1.2 million. Net revenue from operations since then has not been reported but the combined total net revenue from 2014 and 2013 was less than $75,000. Based on that trend the city maybe picked up another $100,000. Spending another $2 million wipes out any gains over the 15 years the stadium has operated. And by the way, the place cost over $28 million to build.
Five years ago, when the Slammers first lease was implemented, then City Manager Tom Thanas made a recommendation regarding the ballpark. He said the ballpark needs to be the cornerstone of downtown redevelopment. That was before the last downtown study determined that role was bestowed on the Rialto Theatre.
Sooo… what to do? The city of Westfield, Indiana, for example, was looking for a moneymaker for their community. The moneymaker they settled on was regional tournaments for kids under 16 years of age. Why tournaments for kids? Because they bring Mom, Dad, brother, sister, and grandparents to the area. That's what Mayor Andy Cook told Time magazine. (Coincidentally, one neighborhood in Westfield is known as Jolietville). They considered attempting to draw a minor-league baseball team to the city. They believed that type of facility had some prestige but decided it wasn't a real moneymaker.