53rd Chicago Int'l Film Festival International Competition Lineup
16 Films from Around the World Compete for the Esteemed Gold Hugo Award
9/19/2017, 1:23 p.m.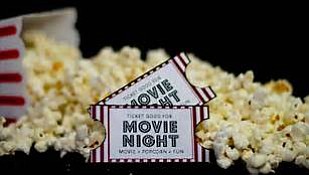 Chicago - The Chicago International Film Festival has announced the 16 films
selected for the International Competition category, a selection of outstanding
films competing for the Festival's top honor, the Gold Hugo. Eleven of the 16 films
in this year's International Competition are made by Festival alumni returning with
their latest masterpieces, including previous Gold Hugo winners (Joanna Kos-Krause
and Aki Kaurismäki) and Silver Hugo winners (Mohammad Rasoulof and Diego Lerman).
The Competition is rounded out by a collection of internationally celebrated,
award-winning filmmakers and directors with ambitious second feature-length films
(Jimena Montemayor, Andrea Pallaoro, and Fabio Grassadonia and Antonio Piazza).
"All of the films in this exceptional competition are defined by the strength of
their storytelling and their powerful emotional resonance. It is very exciting that
a number of Festival favorites are returning with their most recent work, as we
continue to trace their careers," said Artistic Director Mimi Plauché. "Be it the
streets of Kinshasa, a small Georgian village, the borderlands between the Ukraine
and Slovakia, or the highways of Los Angeles, each film has a unique flavor in its
specificity of place while telling stories that have universal reach."
The following films will compete for the Festival's top honor, the Gold Hugo. The
International Feature Film Competition is supported by Penelope R. and Robert
Steiner.
Arrhythmia -- Dir. Boris Khlebnikov, Russia/Finland/Germany
In this compelling, relatable drama, writer-director Khlebnikov trains his frenetic
lens on Oleg, a hard-charging, rule-breaking Russian paramedic determined to save
lives at any cost. But the stressful nightly calls fuel a destructive alcohol
dependency, which, in turn, threatens his marriage to a promising young doctor.
Beneath Oleg's brash exterior lies a punishing self-doubt, but love offers a chance
at redemption. Russian with subtitles. 116 min.
Birds are Singing in Kigali (Ptaki Spiewaja w Kigali) -- Dir. Joanna Kos-Krauze, Poland
Polish ornithologist Anna saves a colleague's daughter from being swept up in the
Rwandan genocide and brings her back to Europe, where 23-year-old Claudine hopes to
build a new life. But the lure of Africa proves too strong—only there can either
woman come to terms with the tragedies they witnessed. With rich, nuanced
performances and evocative storytelling, Kos-Krauze crafts a bittersweet story about
the circuitous routes of healing. Polish, English, Kinyarwanda with subtitles. 113
min.
The Confession -- Dir: Zaza Urushadze, Georgia/Estonia
In his follow-up to the arthouse hit Tangerines, Urushadze tells the story of a
film-director-turned-Orthodox-priest who uses cinema to bring the parishioners of a
small village closer to the church. After a screening of Some Like It Hot, the
residents note the resemblance between a local music teacher and Marilyn Monroe.
When Father Giorgi meets the siren in question, even he is not immune to temptation.
Georgian with subtitles. 89 min.
Félicité -- Dir. Alain Gomis, France/Belgium/Senegal
Single mother and chanteuse Félicité ekes out a living performing in a rough
Kinshasa bar. Her fiercely guarded independence is threatened after her son is
involved in a life-altering accident, and she must find a way to pay for his care. A