New deal will bring mix of retail, residential to downtown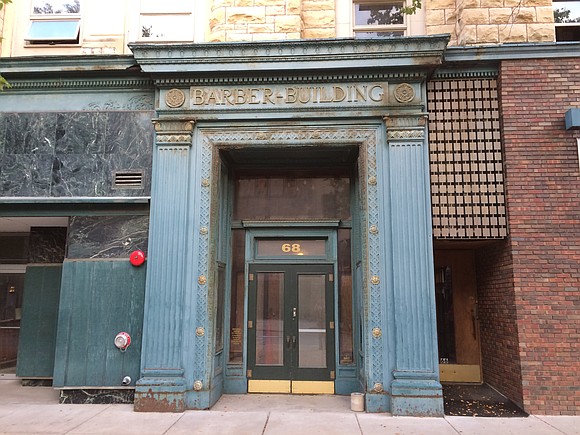 The City of Joliet has approved a re-development agreement that will bring more residential apartment space and retail to the downtown.
The $2.5 million project will see approximately 39,000 square feet of space rehabbed in two separate but connected buildings at 68 and 76 N. Chicago St. for mixed use. The buildings are 5- and 3-story structures that were originally constructed in 1886 and were given a makeover by famed Chicago architect and urban designer Daniel Burnham.
Once completed the new development will include 35 apartments, commercial space on the first floor and onsite parking spaces for up to 15 vehicles.
Funding for the $2.5 million project will include a $250,000 grant from the city's TIF fund along with another $150,000 grant from the City Center Partnership.
Assistant City Manager and Economic Development Director Steve Jones said that the city and CCP funding contributions are required due to the difficulties for developers to secure funding for projects in the city.
Jones said that the project "meets the intent of our downtown plan" which calls for the development of more multi-family and apartment units.
"It's in a perfect location to help dense up the downtown area and create some of that multifamily that we've talked about," said Jones.
Tuesday night, the city also approved an amended parking fee of $10 per month for future residents to use the city parking decks. Developer Mike Petry had asked the city to waive the entire fee of $40 per month at Monday's pre-council meeting.
Jones originally proposed locking in the $40 rate in anticipation of a planned $2 million investment in improvements that will be completed and a possible rate hike.
The redevelopment plan is the most recent move the city has made to bring more residential living space to the downtown.

Over the summer, the city approved a special use permit for a building at 141 E. Jefferson St. that will be converted into an 11-unit apartment complex with three retail units on the ground floor. That project is similar to a plan approved last year to bring a mix of retail and residential living units to the Loughran Building at 1 E. Cass St. that eventually stalled.
The addition of more apartment space could also help attract more millennials which the Will County Center for Economic Develeopment identified in August as a demographic that is eschewing home buying in favor of renting.