Stuffing Coated Pork Chops
9/20/2017, 11 a.m.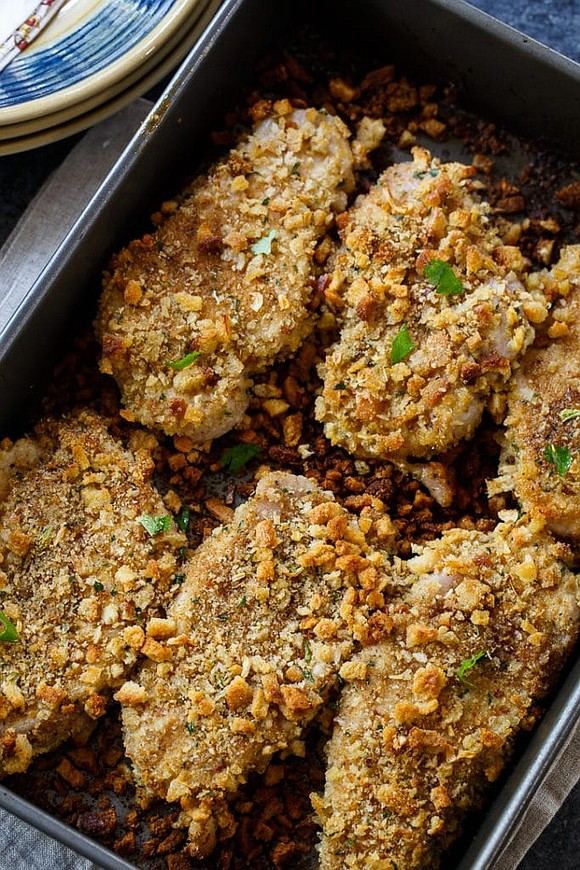 Servings: 6 / Total Time 30 mins
Ingredients
• 6 boneless pork chops
• salt and pepper
• 1/2 cup flour
• 1 egg
• 2 tablespoons milk
• 1 box stuffing mix (pork chicken, or turkey flavor)
• 3 tablespoons butter melted
DIRECTIONS:
Preheat oven to 425 degrees.

Lightly season pork chops with salt and pepper.

Place flour on a plate.

Whisk together egg and milk in a bowl.

Place stuffing mix on a plate.

Coat each pork chop in flour, dip in egg mixture, and press both sides into stuffing mix, coating as well as possible.

Pour melted butter into a 9x13-inch baking pan. Add pork chops to pan.

Place in oven and bake 10 to 12 minutes. Flip pork chops over and continue to bake another 10 to 12 minutes.