Joliet West High School Homecoming
9/26/2017, 9:48 a.m.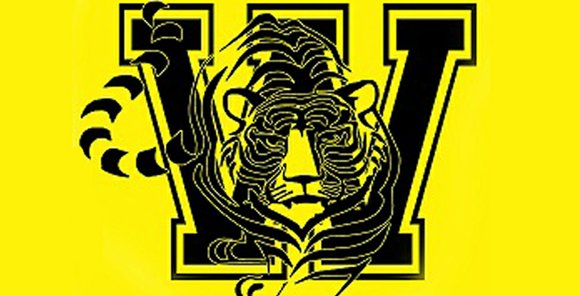 Joliet Township High School Homecoming events for the 2017-18 school year are
quickly approaching.  This year's theme for the West Campus is
"Our Seaside Escape".
Homecoming Parade: The celebration will begin with an assembly for students period 8 followed by a Homecoming Parade at 4:30 pm. The parade route starts in the Joliet
West parking lot and proceeds west on Glenwood Avenue to Springfield. It then heads
north on Springfield to Arden; Arden to Madison; Madison to Oneida; and then Oneida
back to Joliet West High School.
Football Game: The Varsity Homecoming football game for Joliet West High School vs.
Plainfield Central will take place on September 29 after the parade, beginning at
6:30 pm. The sophomore game will be played the following day at 9:00 am.
Alumni may receive one complimentary ticket to the Varsity Homecoming game. In order
to receive their complimentary ticket alum must present an alumni ticket voucher
(printed or via smartphone) and photo ID to the Joliet West High School Athletic
Office staff during the ticket sale times listed below. Vouchers are being emailed
to alumni with valid email addresses on file.
If you do not receive this email, be sure to update your
informationhttps://jthsalumni.nationbuilder.com/update_your_information to stay in
touch with JTHS. Questions about alumni ticket vouchers can be directed to Carly
Ringo at cringo@jths.org cringo@jths.org%20
Ticket sales available in the Athletic Office in the Field House
9/19/17-4:00 PM-6:00 PM 9/21/17-4:00 PM-6:00PM
9/26/17-4:00 PM-6:00 PM 9/28/17-4:00 PM-6:00PM
10/10/17- 4:00 PM-6:00PM 10/12/17- 4:00 PM-6:00PM
10/17/17- 4:00 PM-6:00PM 10/19/17- 4:00 PM-6:00PM
Community ticket sales (adult, children, and non-JWHS students) will take place
during the following dates and times. Tickets for the October 20th games can be
purchased on these dates as well. A photo ID is required to purchase a ticket.
Community ticket sales (adult, children, and non-JWHS students) can also be
purchased on-line at https://statechamps.com/clients/jolietwesthsil/. Tickets for
all home games can be purchased online.
Tickets are sent electronically after purchase. There is no need to print tickets as
the tickets can redeemed on the consumers' cell phone at the entry gate. How to Load
Tickets in StateChamps app: https://vimeo.com/164726955 NOTE-tickets purchased
on-line include a service fee. Purchase online now through September 4 and use the
the code STATECHAMPS at checkout avoid the added fee.
Tickets will NOT be sold or distributed on the day of the game and must be purchased
or picked up in advance.