Chicago International Film Festival full schedule for Industry Days
9/27/2017, 3:52 p.m.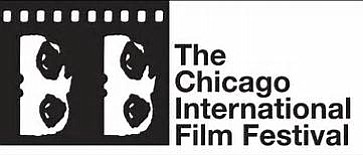 Chicago – The Chicago International Film Festival today announced the full schedule
for Industry Days (October 19–22), the four-day conference within the Festival
created specifically for aspiring creators and film business professionals. The
Festival's hub for filmmakers and professionals to connect, share ideas and find
inspiration, Industry Days examines current and future trends in the art and
industry of the entertainment business.
"By bringing the film community together in Chicago, Industry Days has become an
important meeting place for emerging filmmakers to better understand the film and
entertainment business and connect directly with major decision-makers," said
Industry Days Programmer Anthony Kaufman. "And with our one-on-one meetings with
distribution executives and development organizations, we are also better able to
serve the international and North American filmmakers whose work is officially
selected in the Film Festival."
This year's Industry Days will feature a Keynote Conversation with Joe Swanberg, one
of the most prolific Chicago filmmakers. Over the last 12 years, Swanberg has
sustained a remarkably diverse career in film and TV, including 18 feature films, TV
episodes, short films; and he recently completed the second season of his Netflix
series Easy. In a candid conversation, Swanberg will speak about rising through the
ranks of indie film and sustaining an autonomous career in the Midwest.
Industry Days will also feature a public panel entitled The Moonlight Effect: The
Expansion of Black Cinema—Or Not?, featuring award-winning up-and-coming filmmaker
E.G. Bailey, and Sundance Creative Producers fellow Iyabo Boyd, among others.
Other program highlights include a Master Class with Oscar-nominated filmmaker Sam
Pollard, director of Sammy Davis, Jr. I've Gotta Be Me and editor of such films as
Jungle Fever, Clockers, Girl 6, and 4 Little Girls, and a panel discussion on
Resistance and Satire: How I Learned to Stop Worrying about Politics and Love
Comedy, co-produced with the Harold Ramis Film School.
Film companies represented include Breaking Glass Pictures, Gravitas Ventures, IFC
Films, Music Box Films, MPI, Oscilloscope Laboratories, The Orchard, United Talent
Agency, and others. A full schedule is below. A more detailed review of the program
is available with names of additional confirmed speakers at
www.chicagofilmfestival.com/industrydays.
IFP/Chicago will once again co-produce The Pitch Sunday, October 22. This curated
event features a selection of filmmakers and producers invited to pitch their
productions to a distinguished jury of industry experts. The winning pitch receives
a suite of in-kind services worth over $20,000 from Chicago Production Facilities,
including Keslow Camera, AbelCine, Chicago Media Angels, Stage 18, and participation
at the Tribeca Film Institute's TFI Network Meetings in New York during the Tribeca
Film Festival.
Film and media professionals interested in attending the full program should apply
for credentials at
http://www.chicagofilmfestival.com/festival/industry-days/?utm_campaign=website&utm_source=sendgrid.com&utm_medium=email
Industry Days is supported by the Illinois Film Office, Chicago Film Office,
IFP/Chicago, and Harold Ramis Film School. .
INDUSTRY DAYS FULL SCHEDULE: OCTOBER 19-22
THURSDAY, OCTOBER 19
4:30-5:30 p.m.: Chicago New Wave: Meet the Producers Making Movies Happen
Who are the top movers-and-shakers making movies happen in the Windy City and what
are the best kept secrets for sustaining a film and media career in the Midwest?