New Rock Museum close to confirming a location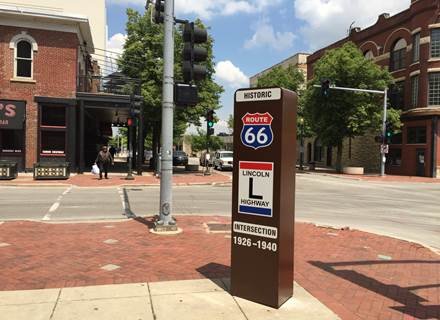 The organizers behind a new museum planned for downtown Joliet are getting close to realizing their new venture.
New Lenox resident Ron Romero said that his organization is close to finalizing a deal for the future home of the 'Illinois Rock n' Roll Museum on Route 66.'
The announcement could be made in time for the organization's first fundraiser, a concert set for Oct. 19 at the Forge, a music venue in Joliet.
"We haven't made a formal announcement yet," though he did confirm that the organization has settled on a location and is working to finalize the deal.
"It's moving forward."
According to Romero, the group has looked at a number of vacant properties in Joliet and completed a lot of research on the best site. He said that the downtown's growing popularity for commercial and residential development sometimes made the search frustrating as developers are picking up more properties. He took it as a good sign of the revitalization of the downtown.
"I realized that there are some changes happening downtown where there are businesses coming in and that's going to work toward everybody's benefit." He cited the growing entertainment options including The Forge, Juliet's, The Rialto Square Theater and places like the recently opened MyGrain Brewing as examples of a "synergy" that's come from a combination of planning and business growth.
Romero said that he considered a few locations in other cities before deciding to focus on Joliet.
"There are a lot of things happening there right now and a lot of people who see the potential."
The Oct. 19 fundraiser would be the group's first event to raise funds for the future museum. They won't be seeking funding from the city but instead, are "looking for alternative sponsors" outside of the corporate sponsors that fund local non-profits.
He said that despite its location, the museum will have broader geographic appeal and will include music acts from all over the state. It will also seek to include a more diverse range of musical genres that aren't limited to the rock 'n roll in the museum's name including blues, jazz and contemporary pop acts.
"We're hoping we can expand upon those options for financing and go beyond rock n' roll," noting such obscure facts as Nat King Cole's Bronzeville residency and one of the Everly Brothers being born in the state.
"I hope the museum is successful in drawing people to the downtown and can help cross promote so people seek out other cultural institutions and places to grab a bite to eat while in town.
"Our intention is to help stimulate the economy and give back to the community," I'd like the museum to eventually provide scholarships and grants for students and music teachers in the area.
"We want to give back and honor the heroes and legends of music and help the ones that are up and coming."