In our own back yard: In what kind of week has it been?
Kay Bolden | 9/27/2017, 3:34 p.m.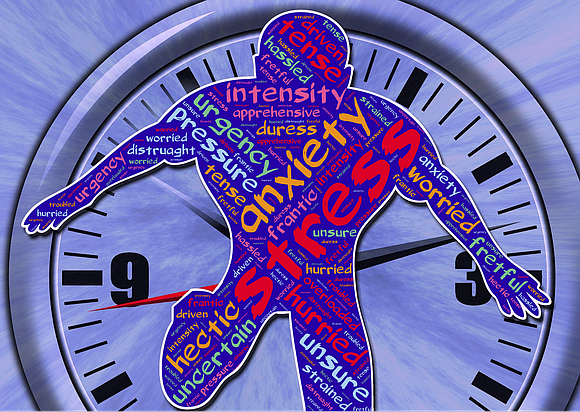 I don't know about you, but I'm finding the daily news exhausting. I can't remember a time when there were so many things blowing up, crashing, exploding, erupting or being swept out to sea. The American Psychological Association found that Americans' stress levels are at the highest in 10 years; 57% attributed their anxiety to: the presidential election; acts of terrorism; police violence toward minorities; and personal safety. Taken before hurricane season, the poll doesn't even reflect the fear and worry brought by Hurricanes Harvey, Irma and Maria.
Therapists report patients saying they are having trouble sleeping and focusing at work, or are fighting more with family members; experiencing increased anxiety and depression; have feelings of being in mourning; lost sex drive; and distracted driving causing accidents.
If you're like me, you can't just quit media consumption cold turkey. That daily or hourly dose of news ― and the uncertainty of what will happen next ―pulls me back to the internet over and over. (I was able to give up TV news only by disconnecting my cable. Harsh, but effective.) Part of your brain demands to know what's going on, and the other part of you is saying stop watching, this is bad for your blood pressure.
Experts recommend that we:
• Limit the time we spend on news and social media. Recalibrate settings on Facebook so political posts don't rise to the top every 5 minutes. Stay informed, but don't get bogged down in online arguments.
• Plan and focus on things we enjoy, whether that's taking a walk or reading a romance novel. It may be escapism, but it gives the brain a rest.
• Make a daily effort to see and focus on something good that happened in the news. This week: the Bears won.
• Think of ways to be of service to others: volunteer at your church, your local food pantry or the animal shelter.
• Create something. Start keeping a journal, grow some herbs on your window sill, knit a new blanket or build a birdhouse.
• Take some positive action. Raise money for hurricane victims. Email your senators about health care. Write a letter to the editor. Action trumps fear every time.
If anxiety is keeping you up at night, you're not alone. Things will get better soon—only 88 days until Christmas.
Kay Bolden is an author, Times Weekly blogger, youth advocate, community activist and urban farmer on Joliet's southeast side. She'd love to hear your thoughts on sustainable living, economic justice, and how we can all live together on the only planet we've got. Follow her on Twitter @KayBolden or drop her a line at Kay@KayBolden.com.