Will County Health flu shot schedule
9/27/2017, 4 p.m.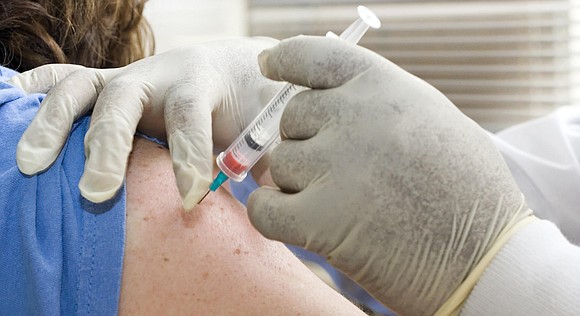 The Will County Health Department Walk-In Immunizations office has their schedule for flu shots for the public. Vaccines for both adults and children are available.
The Health Department's Immunizations office, located at 501 Ella Avenue in Joliet, is now available for flu vaccinations at the following times: Monday, Thursday, and Friday 8 to 11:30 AM; Tuesday 1 to 4 PM, and Wednesday 1 to 6 PM. No appointment is necessary, and the clinic is closed on the 4th Friday of each month.
Flu shots are also available, by appointment, at the Will County Health Department's Northern and Eastern Branches. The Northern Branch is located at 323 Quadrangle Drive in Bolingbrook, and the Eastern Branch at 5601 West Monee-Manhattan Road in Monee. For appointments at either branch, residents can call 815-740-8143.
The fee for quadrivalent flu vaccine for adults and children is $40.00. High Dose Flu Vaccines for those 65 and older, and Egg-Free Flu Vaccines, will be available for $65.00. For children age six months through 18 years who are eligible for the Vaccines for Children Program, the fee will be $23.75.
The Health Department reminds Will County residents that persons with HMO insurance, private insurance that covers their shots, adults with Medicaid Managed Care, and children on the CHIP program with Medicaid Managed Care must go to their primary physician to receive their flu shots. Also, no one will be denied immunization at the Health Department due to true inability to pay.
The Will County Health Department will again be offering free flu shots to State of Illinois employees. New this year, state employees can now choose from the three Will County Health Department locations. In Joliet; the dates will be Tuesday October 3rd 8:30 to 11:30 AM, Monday October 23rd 1 to 4 PM, and Thursday November 2nd 8:30 to 11:30 AM.
State employees may come to the Northern Branch in Bolingbrook on Thursday October 5th, from 9 to 11 AM; and the Eastern Branch in Monee on Monday October 30th, from 12:30 to 2 PM.

State of Illinois employees and retirees must bring their state ID and state insurance cards. State employees with Medicare are asked to bring their Medicare cards as well.
Flu shots are urged for everyone over the age of six months. According to the National Centers for Disease Control, flu shots are especially critical for persons age 50 and over, those from 19 to 50 with chronic medical conditions, all children older than six months, pregnant women, healthcare providers, and those with contact with infants under six months old. Persons sick with a cold or fever should delay receiving a flu shot until they feel better.
Information regarding flu shots is available on the Will County Health Department website at www.willcountyhealth.org.