District 202 honor educators, staff excellence
4/3/2018, 1:54 p.m.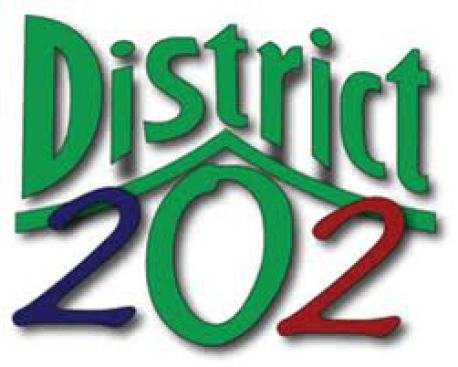 The District 202 community is invited to help honor 24 exceptional educators at its 26th annual Awards of Excellence Ceremony at 7 p.m. Wednesday, April 4, 2018.
The event will be held in the auditorium at Plainfield North High School, 12005 s. 248th Street, Plainfield. A reception with light refreshments will follow the ceremony.
The Awards of Excellence honor teachers and non-administrative staff who have significantly impacted their students, schools and the community.
A committee of two Board members and the Board's two community ambassadors picks the Awards of Excellence winners from nominations from students, staff and parents. The Board of Education has honored 384 individuals since the Award's inception in 1993.
"District 202 is very fortunate to have many talented, passionate and dedicated staff teaching our students and supporting our families and community," said Board of Education member Rod Westfall, chairperson of the Board's recognition committee.
"It is the Board's great pleasure each year to recognize and honor a sampling of our excellent staff," Westfall said.
The Board will also give two special awards that recognize community members for significant community service and volunteerism:
• District 202 Technology Administrator Margie Bonuchi will receive the Richard Ira Jones award.
• Central Elementary School Principal Linda DiLeo will receive the Elizabeth "Bess" Eichelberger award.
Finally, Mary Ellen Miller, clinical director for the District 202 Therapeutic Academic Program (TAP) will receive the 3rd annual Cheryl Ricciardi Exceptional Student Service Award.
The 2018 Awards of Excellence winners are:
• Wesmere Elementary School kindergarten teacher Joyce Ansel
• Indian Trail Middle School 8th grade social studies teacher Amy Bishop
• Plainfield High School – Central Campus math teacher Lynn Bond
• Wesmere Elementary School special education teacher Sue Carpentier
• Plainfield High School – Central Campus math teacher Lynda Clark
• Plainfield High School – Central Campus math teacher Matt Clark
• Ira Jones Middle School reading specialist Karen Domabyl
• Indian Trail Middle School art teacher Pam Dujlovich
• Plainfield East High School English teacher Kady Fairfield
• Heritage Grove Middle School choir director Jannica Fredrick
• River View Elementary School kindergarten teacher Julie Kandell
• Plainfield North High School guidance counselor Renee Koziol
• Plainfield South High School world language division chair Maggie Lay
• Lincoln Elementary School kindergarten teacher Linda Merdian
• Bonnie McBeth Learning Center teacher Kelsey Miller
• Eagle Pointe Elementary School music teacher Deborah Nelson
• Walker's Grove Elementary School physical education teacher Dana Olson
• Plainfield East High School special education teacher Kristin Schmitt
• Ridge Elementary School fourth grade teacher Ann Smelser
• River View Elementary School media clerk Marsha Spidle
• John F. Kennedy Middle School band director Chris Vanderwall