JTHS students attend JJC Black Teen Leadership Summit
4/4/2018, 8:21 p.m.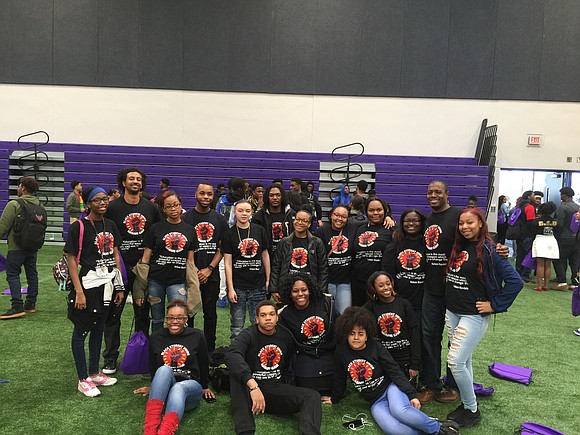 On March 23, over 200 Joliet Township High School students attended the Black Teen Leadership Summit at Joliet Junior College hosted by the Office of
Multicultural Student Affairs.
The students were encouraged to reflect on this year's theme: "Stay Woke".
After the welcoming remarks, students participated in gender-specific breakout
sessions. The young men of JTHS attended a workshop led by Kent Wade about staying alert and "woke" in the 21st century, whereas the young ladies heard a presentation from Tayo Mbande entitled "This Black Body". High school educators participated in a separate breakout session for their professional development.
The keynote speaker of the conference was Dr. Ericka Mingo who gave a riveting
speech on systemic racism and the sense of urgency that is needed to combat these
issues.
Joliet West Teacher Cassie Crim said, "Dr. Mingo's presentation really struck a
chord with myself and many of my students because we all learned the importance of
analyzing propaganda. I was glad that I, along with Dean Thompson, was able to
expose them to such a unique and uplifting experience."
Joliet Central Teacher Ernest Crim said, "It's rare that our African American
students experience something educationally that is uniquely for them. Likewise,
it's rare that they are exposed to positive images of their culture and heritage in
today's society. JJC did a great job again of reminding our kids of their unlimited
potential and prestigious history."
Following the keynote speech, students participated in a Resource Fair featuring
local organizations.