Troy 30-C School Board approves boundary changes
4/11/2018, 1:21 p.m.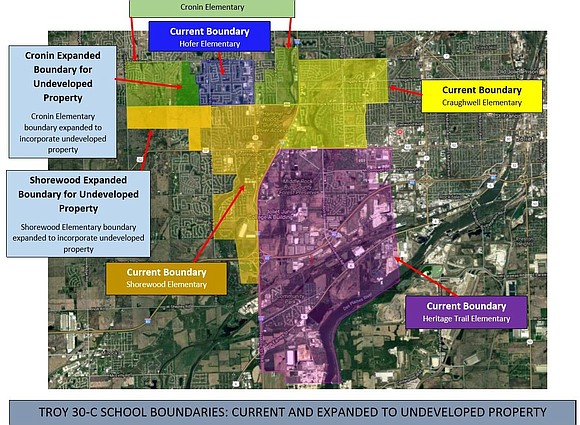 The Troy Community School District 30-C school board recently approved school boundary changes for two schools. Superintendent Dr. Todd Koehl said the extension incorporates undeveloped property within the school district.
The additional acres were added to the boundaries of two of the district's seven schools - Troy Cronin and Troy Shorewood Elementary Schools. Students in the newly-incorporated areas will also feed into William B. Orenic Intermediate School and Troy Middle School.
The district recently completed an initial long-term facility plan study, which prompted the action of adding the undeveloped properties to the established boundaries of the schools.
"Our school board wanted to make sure that we will have a school designation for students that come with any future developments," Koehl said.
Troy Cronin's boundaries were expanded to include farmland west of E. River Road up to the established subdivision of Saddlebrook Estates, between Theodore Street and W. Black Road.
Troy Shorewood's boundaries were expanded to the undeveloped properties west of E. River Road and south of W. Black Road.