Joliet high school students win top awards Literary Festival
4/25/2018, 11:51 a.m.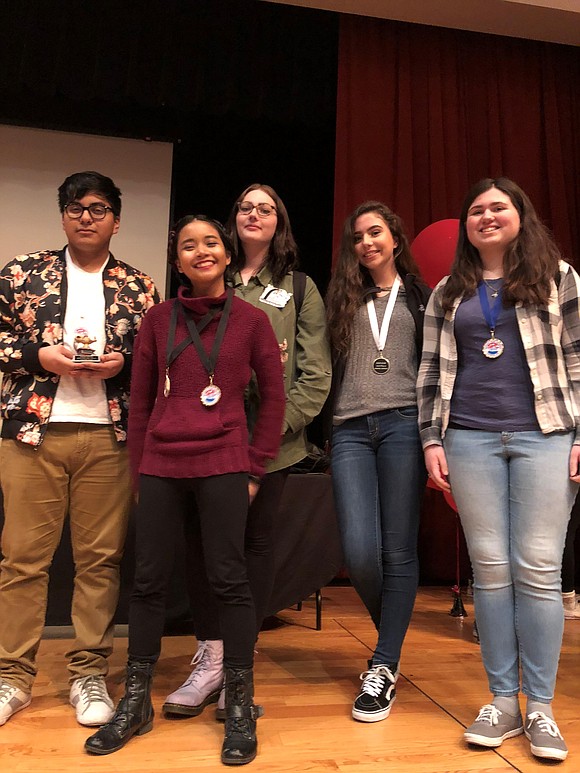 Joliet Central and West High School student's earned top awards at the Southwest Prairie Conference (SPC) Literary Festival on April 18.
The 2017-2018 Conference took place at Plainfield North High School, with nine other school joining together to celebrate the written word. Student participants submitted writing pieces in seven categories including: Personal Essay, Critical Essay, Personal Narrative, Poetry, Dramatic Scene, Descriptive Sketch, and Short Fiction.
Winning the highest honor in the Dramatic Scene Category, Joliet West High School student Diego Mateo received the Critic's Choice Award, along with 3rd place in the Poetry category. Honorable mentions were awarded to Joliet West student Elaina (Laney) Naling in the Critical Essay and Personal Essay categories, and Amber Scheible in the Short Fiction category.

Joliet Central High School student Rebecca Verchimak was awarded 1st place for her Critical Essay; and Beesan Salama was awarded 3rd place in the Personal Essay category.
"Students from the Joliet Township High School poured their heart and souls into creating a piece worthy of recognition, " said Central student Grace Wright.