Tribeca Film Festival 2018-Blue Note Records: Beyond The Notes-World Premiere/Feature Documentary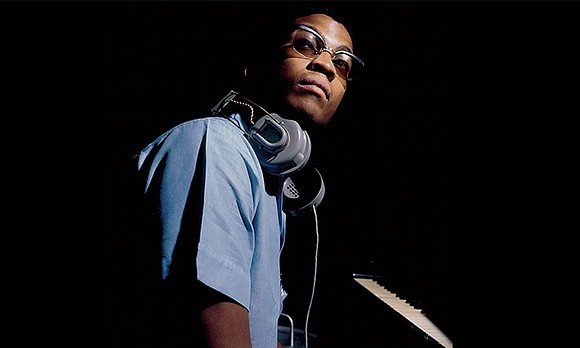 The history of American Jazz, social movements and evolving cultural landscapes are inextricably twined in the carefully constructed Feature Documentary Blue Note Records; Beyond the Notes by Director Sophie Huber. The film had its World Premiere screening at Tribeca Film Festival with a post performance by Common and some of the movie's principals Robert Glasper, Kendrick Scott and Derrick Hodge at Spring Street Studios.
Blue Note Records was born in the maelstrom of the Holocaust. Founders Alfred Lion and Francis Wolff fled their native Berlin as German-Jewish refugees and arrived in New York. The two had already developed an early interest in jazz and set about recording the stride piano and early jazz artists such as Sidney Bechet, Albert Ammons and Meade Lux Lewis. That trend continued for a while until Blue Note musician, and Alfred Lion's confident Ike Quebec took Lion on a trip up to Harlem in 1947 to meet a young pianist named Thelonius Monk. His music was like nothing heard before. It was unorthodox, to say the least, but with a captivating and haunting power to enthrall the listener. It was indefinable, yet it inspired other musicians to reach for their creative heights. Interview subject Robert Glasper describes Monk as "the first Hip Hop pianist" in the film. His words are prescient as we will later see the socio-musical thread that would later spawn the burgeoning form in Blue Note's later years.
For the next half century and more, the film charts Blue Notes rise as the most important jazz record label in history. From its humble beginnings in the living room of Chief Engineer Rudy Van Gelder's parents' home in Hackensack, New Jersey, to its cathedral-like sound studios in Englewood Cliffs, the label would bring together the likes of John Coltrane, Miles Davis, Lou Donaldson, Herbie Hancock, Horace Silver, Clifford Brown, Bud Powell, Dexter Gordon, Art Blakey, Lee Morgan and Wayne Shorter, among many more.
The recordings are landmarks in modern American music and marked defining moments in the nation's history, from the early days of Jim Crow, through the Civil Rights Movement and the rise of gang violence in the nation's ghettos and the rise of Hip Hop as the youth's backlash against crushing poverty and violence of our inner cities.
The film also covers the low points and transitional periods of the label, when it was sold to a larger company, Liberty Records, in 1965. According to Lou Donaldson, the new company was more interested in profits than artistry. Ironically, the move marked a turning point for the label and, ironically, yet another chapter in it's revival and the parallel rejuvenation of audience interest in jazz with the arrival of new artists such as Norah Jones.
Interviews are carefully woven with historic footage and archival photos taken by founder Alfred Lion, which were also used in the label's iconic album artwork, by freelance artist Reid Miles, who also worked for Esquire magazine. The album covers were an integral part of the listening experience and are considered as stand-alone works of art just as much as the music inside. We see and hear from some of the labels oldest surviving signees; Lou Donaldson, who was signed as a band leader in 1952 and hear see Herbie Hancock, signed in 1962 and Wayne Shorter, signed in 1964, and see them in action in a live studio session recording Wayne Shorter's composition, "Masquelero, with an ensemble that includes the film's younger participants and interview subjects, Ron Glasper, Kendrick Scott, Derrick Hodge and Ambrose Akinmusire.
Blue Note: Beyond the Notes is an arresting piece of cinematic work by Director Sophie Huber who is best known for her unconventional documentary on the actor and filmmaker Harry Dean Stanton, Harry Dean Stanton: Partly Fiction in 2013. This is a singular body of work that will go down as a definitive record of one of the most enduring contributors to the vitality and relevance of jazz to American culture.