School Dist. surplus computers for sale
8/8/2018, 10:03 p.m.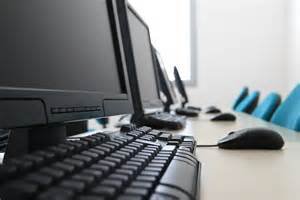 Plainfield - District 202 will sell surplus laptop and desktop computers, related accessories and assorted technology hardware to the community Saturday, August 11, 2018 at Freedom Elementary School, 11600 Heritage Meadow Drive, Plainfield.
The sale will start at 7:30 a.m. and continue until 2 p.m. or until all computers are sold, whichever comes first.
All computers are about four years old. Laptops will be sold for $100 each. Desktops with accessories will be sold for $50 each. The district may limit items sold in one purchase based on demand.
Cash or credit (Visa or Mastercard) only will be accepted.
All equipment will be sold "as-is" without a warranty, and with a limited return policy. Terms of the return policy will be posted on site at the sale. Some restrictions may apply.
ITEMS FOR SALE WILL INCLUDE:
Dell E5440 laptops

Dell 3010 desktop computers with monitors, keyboards and mice

Miscellaneous technology hardware
Please call the District 202 Technology Department for more information at (815) 439-4567.