Day Two 2018 Newport Jazz Festival-Stars, Fans Battle Inclement Weather
DAY TWO 2018 NEWPORT JAZZ FESTIVAL MARKED BY STORMY WEATHER AND EQUALLY FORCEFUL ACTS ON STAGE | 8/9/2018, 5:28 p.m.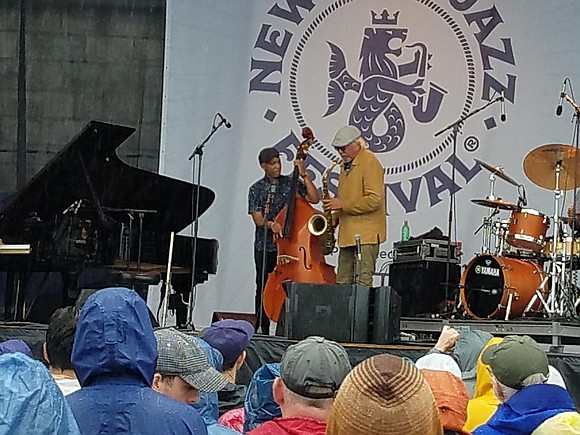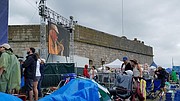 The 2018 Newport Jazz Festival's second day of stormy weather did little to dampen audience enthusiasm or the talents of the brilliant performers on multiple stages at the festival on the isle of Fort Adams.
Pat Methany returned to perform the next day on the main Fort Stage in driving rain, yet he delivered an electrifying set that rivaled the hurricane level wind and rain with his intensity.
Vocalist and saxophonist Grace Kelly kept things moving swimmingly (pardon the pun) in the shelter of the Quad stage, paying musical tribute to festival Artistic Director Christian McBride in a stunning display of vocalize and launching into her own uniquely refreshing brand of jazz fusion which she proclaimed was inspired by a film on female superheroes. Musically, she can claim the same encomium for herself.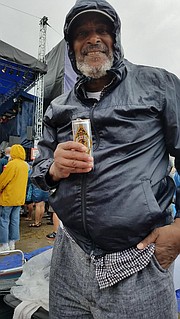 Metheny and company perservered on the Fort Stage overlooking a roilling Newport Bay. Just as he had ended his Hall of Fame concert with a pensive evocation on the solo acoustic guitar, the aforementioned custom built 42 -string Pikasso guitar. His free-wheeling, highly imaginative and emotive strumming left no doubt that audience members were in the thrall of a true modern musical master. Those who hung with him through the rain-soaked afternoon were richly rewarded for their sufferings. Metheny's composition Bright Size Life was perhaps a harbinger of things to come under the following day's shimmering summer skies.