Wayne's Words: Not about the loudest voices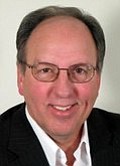 Monday's meeting of the Joliet City Council hosted another presentation from Holsten Development regarding the former Evergreen Terrace public housing complex, now known as Riverwalk Homes. The discussion that followed the presentation seemed to run in circles at times. In fact, at one point in the conversation, City Attorney Marty Shanahan in response to a question from the Council said "It's complicated." Indeed!
It was August of 2011 when HUD (Housing and Urban Development) filed a lawsuit against the City of Joliet citing 35 factual allegations against the City's housing plan. The lawsuit accused Joliet of violating the Fair Housing Amendments Act, which is part of the Civil Rights Act of 1968, and the Housing and Community Development Act. The lawsuit was dismissed when the City agreed to a mandate that basically stated that Joliet would maintain the same number of units currently available at Evergreen Terrace's current location. The reduction of any available units at that location would have to be replaced by units located at other sites within the corporate limits of the City of Joliet.
A mandate known by other names is an order, command, directive, decree, dictate, obligation, or most importantly "you must do it." It has taken the ensuing seven years to arrive at the juncture reached at this week's City Council meeting. The final decision has not yet been determined and may not be reached for several more months. What seems most certain at this time is the final decision will look much like what was determined seven years ago: Riverwalk Homes will be maintained at its current location with the same 356-unit configuration currently available.
The mandate requires a minimum of 115 units remain at the current location. Any reduction of the current number of housing units reduces the amount of revenue needed to maintain the housing complex and also requires any displaced residents to be offered housing available anywhere within the neighborhoods of Joliet's city limits.
Unless the city is willing to go into debt to relocate hundreds of residents now living in Riverwalk Homes, the housing complex will remain where it is and in its current configuration. Improvements to the property will be made as required. Previous city administrations have determined the road map being followed today. Any options that remain, other than "status quo", will be costly.
There seems to be an attitude among some that if only Riverwalk Homes was not located where it is, that surrounding neighborhoods would be more valuable. The idea that property values can only be escalated by eliminating low income neighborhoods doesn't seem to be the best solution for the current residents of Riverwalk.
It takes the commitment of an entire community to improve neighborhoods and provide a desirable quality of life for all. It was disappointing to hear some residents from neighborhoods adjacent to Riverwalk Homes express the belief that the best way to improve their neighborhood is to demolish one nearby. Surely there are other options open to those who can afford more upscale housing.
Councilman Larry Hug expressed the opinion that there was no long-term plan put forth more than 10 years ago when the city embarked on a quest to gain ownership of the housing complex and there is still no long-term plan today. Joliet is coming out of a long decline where plans for the future seemed limited to what occurred in the past. Joliet can prosper by lifting all its neighborhoods not just those with the loudest voices.
One last thing… if you want some perspective on how Joliet got from there to here regarding Riverwalk Homes housing complex, you might want to check out the Wayne's Words columns from August 11, 2011
http://thetimesweekly.com/news/2011/aug/11/waynes-words-august-11th-2011/
and August 18, 2011.
http://thetimesweekly.com/news/2011/aug/18/waynes-words-august-18th-2011/
Stay tuned…
Comments welcome at wayneswords@thetimesweekly.com.