Bolingbrook HS senior wins STEM competition
8/14/2018, 6 a.m.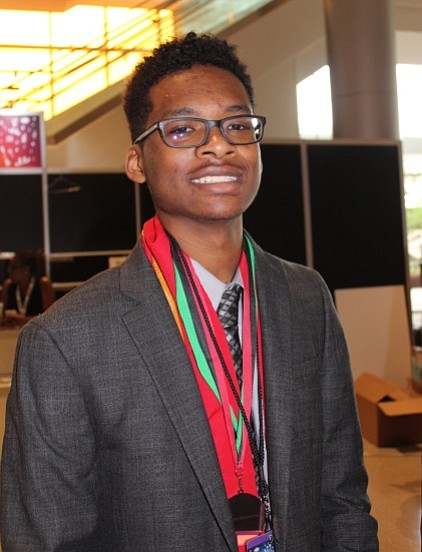 Bolingbrook High School Class of 2019 student Bryson Rivers is off to a great start for his senior year of high school by adding a prestigious prize to his awards collection after earning the bronze medal in Chemistry/Biochemistry at the National ACT-SO Competition in San Antonio on July 12-15.

ACT-SO is the Afro-Academic, Cultural, Technological and Scientific Olympics and is a year-long program that was created to encourage high academic and cultural achievement among high school students of African descent. The primary focus of the program is the development of projects for competition in categories in the areas of STEM, Business, Humanities, Performing Arts and Visual Arts.
Bryson was part of the DuPage County ACT-SO Team that won the most medals of any team in the National Competition. Four other Bolingbrook HS students competed at ACT-SO Nationals: Jordan Sharber, Dramatics; Erica Neal, Drawing; Alexis Johnson, Oratory, and Sculpture; Avia Wideman, Poetry Written, and Poetry Performance.