Gov. signs new law to expand dual credit courses; Takes other actions
8/16/2018, 6 a.m.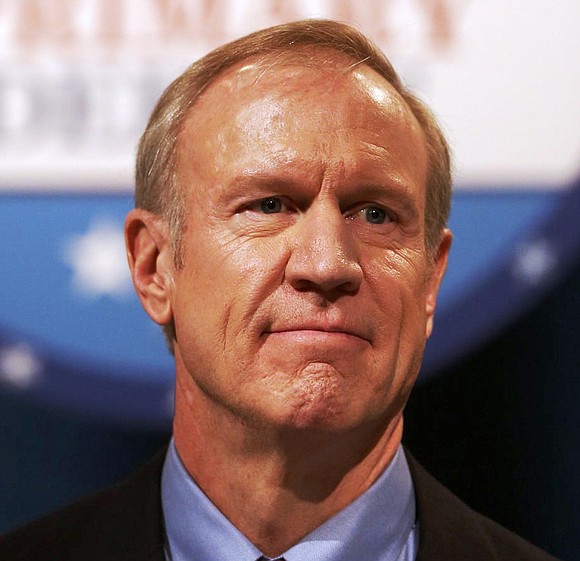 Gov. Rauner signed legislation that improves post-secondary education opportunities by allowing high school students to enroll in an unlimited number of dual credit courses in which they can earn both high school and college credits. The courses, whether taken in class or online, must be taught by instructors who are in compliance with the Dual Credit Quality Act.
"This legislation will help give students greater access to higher education," Rauner said. "Earning college credit in high school may mean completing college in less time and that, in turn, could significantly lessen the financial burden for students and their families. It could also hasten General Education Core Curriculum (GECC) completion and entry to community colleges."
The new law is another step toward the administration's objective of improving access to education to help students prepare for the 21st century economy. Cost is a major deterrent. A 2017 survey by the Institute for Higher Education Policy estimated that 70 percent of U.S. colleges are unaffordable for low- and middle-income families who are unwilling or unable to take out loans.
SB 2527 amends the School Code and prohibits a school board from enacting limits to the number of dual credit courses a student may enroll in or the number of credits a student may receive from dual credit courses, provided the courses are taught by Dual Credit Quality Act-compliant instructors, licensed teachers, or community college professors. With some exceptions, the bill also states that if a school district establishes a dual credit online learning program for students, the school board may not limit which students may participate.
Sen. Chuck Weaver and other proponents of the legislation welcomed the signing of the bill at an event held at Richwoods High School in Peoria.
"Dual credit courses are one of the most cost-effective options for helping students earn a college degree," said Weaver, R-Peoria. "This new law will help boost degree completion rates and help cut costs for students."
Dual credit programs allow students to get college credit for courses they take while in high school, reducing the amount of time it takes to get a degree, thus decreasing the cost of higher education. It allows students who face time and financial constraints to complete a program.
Community colleges could see a benefit with increased enrollment and General Education Core Curriculum (GECC) certificate completion. The legislation requires that school boards must have their school district's high schools inform all 11th- and 12th-grade students of dual enrollment and dual credit opportunities available at public community colleges for qualified students.
Under the new law, students have the ability to complete all of their General Education Core Curriculum (GECC) before graduating high school. Studies reflect that students who attain a certification or a degree are more likely to begin paying off student loans earlier than those who do not finish their programs.
The bill, passed unanimously in both Houses, takes effect Jan. 1, 2019.
The Governor also acted on the following bills:
Bill No.: HB 751
An Act Concerning Public Employee Benefits