CAPA presents Joliet Central grads with Scholarships
8/21/2018, 9:42 p.m.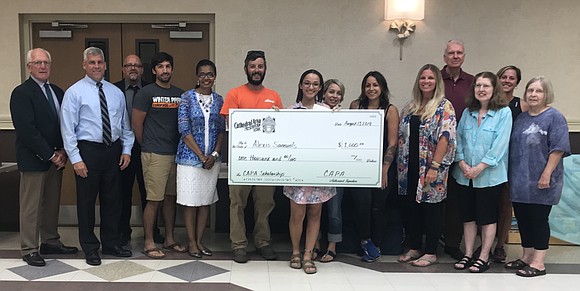 The Cathedral Area Preservation Association awarded recent Joliet Central High School Class of 2018 graduates, Alexis Samuels and Ava Wendel, $1,000 scholarships to use toward their pursuit of higher education.
Scholarship applicants had to reside in the Cathedral area and complete an application process that included an essay describing meaningful achievements and how they relate to future goals.
Both Samuels and Wendel are continuing their education at the university level this year with Samuels attending the University of Mississippi and Wendel attending ISU.
Founded in 1981, CAPA actively preserves the historic nature of our neighborhood and unique domestic architecture through a variety of events and strategic outreach.