Joliet names interim Police Chief for JPD
8/29/2018, 9:28 p.m.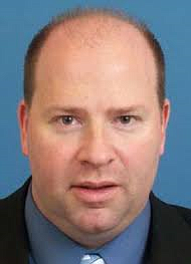 Thetimesweekly.com
Joliet City Manager David Hales named Deputy Police Chief Alan Roechner as the Joliet Police Department's Interim Police Chief.
"Deputy Chief Roechner's leadership abilities and extensive police command knowledge and experience will allow him to provide the critical guidance to our existing personnel during this time of transition. His budgeting and financial experience will be an asset in helping to shape the Police department 2019 budget request in the months ahead." said Hales. "I am very much looking forward to working with Roechner during the next few months until a permanent Chief is named."
Deputy Chief Roechner has served the Joliet Police Department progressively for 27 years. He spent the last nine years in a Command position, experience he feels will be vital during his time as Interim-Police Chief.
"I look forward to representing the incredible men and women of the Joliet Police Department, working with the dedicated members of our City Council, and finally, but most importantly, serving the residents of Joliet in any way possible," says Roechner. "I am confident my almost three-decades of service and leadership to the City will provide a smooth transition for the residents and leaders of our community."
Deputy Chief Roechner will begin his duties as Interim Chief effective Thursday, August 30, 2018 and will continue to serve as such until the position is filled permanently.
Roechner is a 2003 graduate of Northwestern University's Center for Public Safety School of Police Staff and Command and a 2011 graduate of the Police Executive Research Forum Senior Management Institute. His responsibilities for JPD include all Patrol supervision, Investigations and Evidence, Tactical and Narcotics unit, Neighborhood Oriented Policing Unit, Traffic, Special Services K-9 and detached undercover units. When not in uniform, Roechner serves on several community boards and committees.