Troy Hofer Elementary among top 10 elementary/middle schools
8/30/2018, 6 a.m.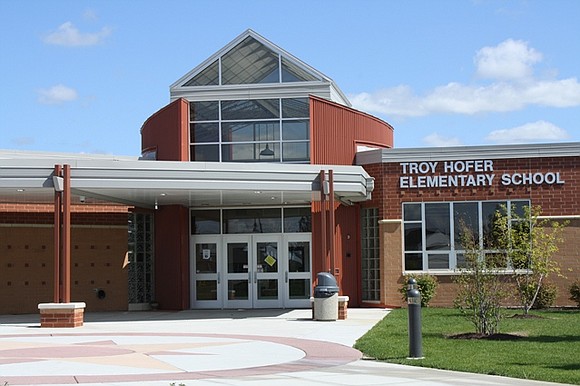 Troy Hofer Elementary School has been named one of the "Top 10 Elementary and Middle Schools in Will County" by Chicago Magazine in its September 2018 issue.
The ratings were calculated using schools' PARCC Exam scores, growth on math and reading tests, spending per pupil, attendance, and results from the 5Essentials survey.
"We are thrilled that Troy Hofer Elementary School has been recognized for this achievement," Hofer Principal Kristin Copes said. "As a principal, this is the recognition you hope for your school community. It means that hard work pays off. All of the growth mindset that we teach our kids about perseverance, dedication, motivation and tenacity leads to achievement."
Copes said hopes she brings the same care and concern for her students and staff that her father, also a school administrator, did at his schools.
"As principal of this school home," she said, "my main goal is to create, support and sustain trusted relationships where students, staff, parents and community members feel their investment in the teaching and learning."
Hofer English Language Learners teacher Diana Coveny said, "The passion that Troy Hofer staff pours into their instruction and building relationships with students and families is remarkable."
"We are very proud of Hofer Elementary," Troy School District 30-C Superintendent Dr. Todd Koehl said. "Our staff, students and families at Hofer hold education in high regard, and this recognition is an affirmation of approach. In the end, our students and community benefit."
Hofer is a Troy Community School District 30-C, grade K-4 elementary school located in Shorewood.
The Chicago Magazine rankings were named with input from the University of Chicago Urban Education Institute and other experts, and the calculations were performed by the nonprofit research organization, RTI
International.