2019 Mitsubishi Outlander Sport 2.4 GT AWC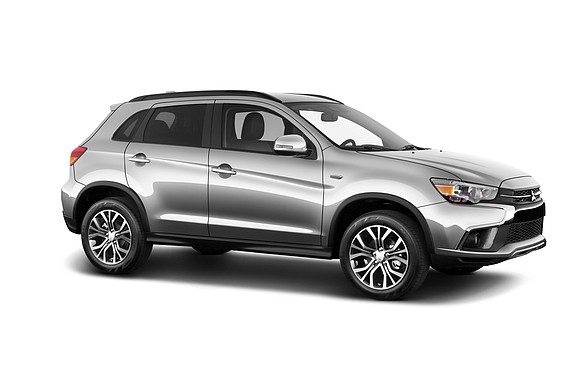 It wasn't 15 minutes after they dropped off the 2019 Mitsubishi Outlander that I was headed towards I-94 on my way to Chicago. During the week-long test drive I found the Outlander to be a very good crossover for both city and highway driving.
A 2.4 liter four cylinder engine provided enough oomph for the Interstate. It made 168 horsepower and an almost matching 167 pound-feet of torque. It was mated to a continuously variable transmission.
CVTs are usually a little loud and seemingly a little slow but not on the Mitsubishi Outlander Sport GT AWC which is the trim line that I had. I cruised to the Windy City effortlessly, setting the cruise control just shy of 80 mph. Those times when I stopped at a rest area and then got back on the road, the Outlander's acceleration was impressive – for a CVT. It was pretty quiet too.
The 2019 Mitsubishi Outlander Sport had a rating of 23 mpg in the city, 28 mpg on the highway and 25 mpg combined. In real world driving, I averaged 24.7 mpg combined and I averaged 37 mph for five days.
I had the Sport model with GT trim. It had what Mitsubishi called the "Dynamic Shield" front design. I didn't like the appearance; it made the Outlander look like it had half a grille. But that was the only thing I didn't like.
The GT trim had LED daytime running lights was well as fog lights. Color keyed folding and heated sideview mirrors were a nice touch. There was a roof spoiler, roof rails and a shark fin antenna. The Outlander Sport GT was a snazzy looking crossover.
Of course, there was a rearview camera; it is the law now. The drive on this section of I-94 was not challenging for the suspension. It is pretty much a 275 mile straight shot west, gently curving around the southern edge of Lake Michigan. A lot of the surface has been repaved so it was a smooth uneventful drive.
Inside, the interior was black cloth with horizontal red stitching that gave it a ribbed look. The front seats were heated and the infotainment screen dominated the dash. However, my test model did not have a navigation system but it seemed to have everything else.
I plugged in my smartphone for charging. The first thing the system did was read my phone and initiate Apple CarPlay. The Outlander Sport GT also had Android Auto, satellite radio and the other usual audio creature comforts including voice controls.
There was still one quarter of a tank of gasoline left when I arrived. However, I had to gas up that night because I was unexpectedly headed to the West Side the next morning. I went down South Shore Drive and then took a right onto Lake Shore Drive. There were narrow lanes and the latter is actually an expressway.
A couple of tight turns, rush hour traffic, quick braking and speeds approaching 60 mph can make the run anxiety filled. From there, I snaked over to Columbus Drive, went north a few blocks and then took a left and headed west until I got onto I-290; at that time of the morning I was going against traffic so it wasn't too bad. I got off at Homan Avenue and took a left on West Monroe for several blocks until I arrived at my final destination.