It's gift giving at the Forest Preserve
12/6/2018, noon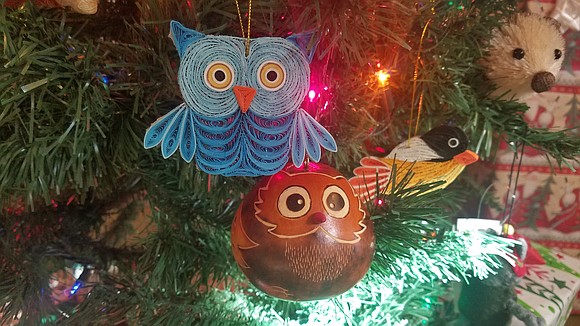 Buy 'green' gifts - and edible bugs - at Plum Creek Nature Center
Searching for something a bit special this Christmas season? Consider buying some "green" gifts at the Forest Preserve District of Will County's Plum Creek Nature Center in Crete Township. The gift shop has been revamped to include environmentally friendly and nature-themed items as well as a whole line of edible bugs and worms, including chocolate-dipped crickets. For more information, visit bit.ly/plumcreekgifts.
Army Corps, state contribute $591,000 for forest preserve restoration efforts More money is flowing into the Forest Preserve District of Will County for restoration work, including funding from the U.S. Army Corps of Engineers and a state wildlife fund. A total of $591,000 from these outside partners has been designated for restoration work at Prairie Bluff Preserve in Crest Hill and Braidwood Dunes and Savanna Nature Preserve and Sand Ridge Savanna Nature Preserve in Custer Township. Read more about these multiyear restoration projects at bit.ly/restorationfunds.
Counting the days to the Audubon's annual Christmas Bird Count Will County bird-watchers are all atwitter about the upcoming Christmas Bird Count, which has been organized by the National Audubon Society since 1901. Bird-watchers will be rolling out of bed early in Will County and throughout the Western Hemisphere to count birds in 15-mile wide diameter circles. To find out all about the bird count and how to participate, visit bit.ly/willcobirdcount.