Santa Claus to ride through New Lenox neighborhoods
12/10/2018, 9:53 p.m.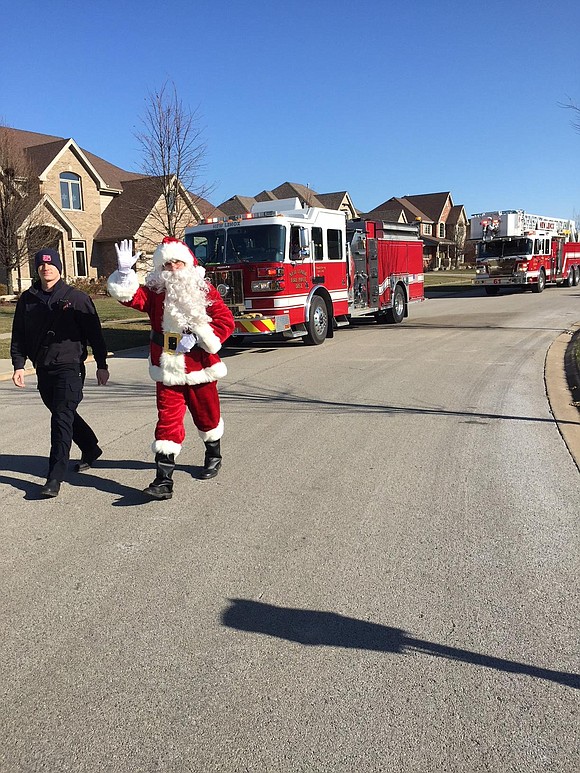 The New Lenox Fire Protection District (NLFPD) and New Lenox Professional Firefighters IAFF Local 5097 (L5097) will be bringing Santa to town for two weekends during the month of December.
On 15th Santa will be riding through various neighborhoods throughout the New Lenox area in a fire engine.
"We are always looking for a fun way to give back, and last year we had such a great response from the community," said Lt. Dan Vanek, President L5097. "We encourage the residents to step outside and wave to Santa and the firefighters as he is making his way through the neighborhoods!"
Santa will be traveling through the neighborhoods beginning at 11 a.m.:
December 15: Laraway Ridge, Horizon Meadows, Taylor Glen "We are very happy to be able to do this for our community for the second year in a row," stated Fire Chief Adam Riegel. "Any time we are able to bring Santa with us to an event, the excitement on children's faces make it that much more special."
The parade routes are not exact, and every effort will be made to see as many neighborhoods as possible. The parade may also be delayed if there is an emergency call during the scheduled time. For more information, contact the New Lenox Fire Protection District at (815) 463-4500.