Troy Middle School Dance Team going to State
12/11/2018, 3:59 p.m.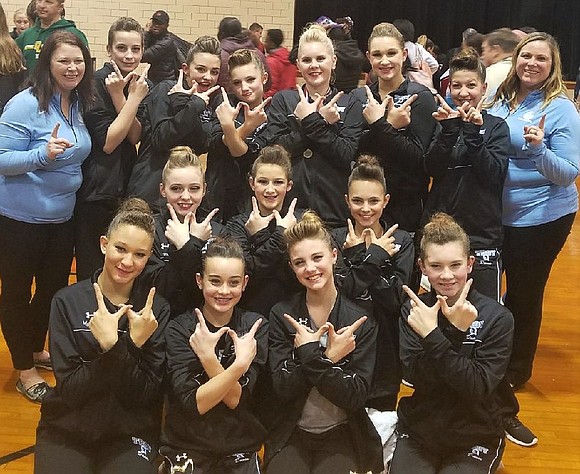 After taking first place at the Illinois Drill Team Association's Regional Competition at Gardner-South Wilmington High School in early December, the Troy Middle School Dance Team will be headed to state competition in February 2019.
The team qualified for state in two categories – Lyrical and Jazz.
Maisie Olznoi, a TMS 7th grader on the team, was one of only eight in the competition who was recognized as a "Rising Star," an award based on technique and performance ability.
Coaches are Chrissy Thoele and Trisha Koerner.
"We are very proud of these girls for their hard work and dedication to every practice, whether after school, on the weekend or on their days off," Thoele said. "They are passionate, confident, devoted and just a fun bunch of girls who we look forward to leading to State."
Eighth graders on the team are McKenna Anderson, Victoria Andreano, Alaina Berk, Maria Grimanis, Alyssa Hoffman, Cailey Koerner, Emmy Rosado and Maddy Slinkard
Seventh graders are Ava Goodwin, Emma Edson, Maisie Olznoi, Emily Scott and Karlie Werrbach.