Mumps recommendations as a result of outbreak at Lewis U
Health Department Advises: Regardless of vaccination records those with Mumps symptoms should be tested, all exposed to mumps should receive third MMR Vaccination
12/12/2018, 3:23 p.m.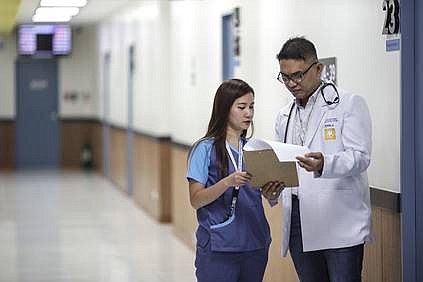 It is also important to point out that while college students are in general not at the highest risk for severe consequences from mumps, other groups certainly are. These would include the elderly, pregnant women, individuals who are immunocompromised, and those who are already ill. Patel says that for those individuals very prompt action in getting to the doctor is needed if they believe they have been exposed to the mumps.
Mumps is a very contagious airborne virus easily spread by droplets and contact. Definite examples would be when someone with mumps sneezes or coughs; or shares utensils, cups, and plates with another person. Mumps must be taken seriously, as it can sometimes cause orchitis and infertility, pancreatitis, miscarriages or fetal abnormalities, and encephalitis.
Dr. Dan Garganera, Medical Advisor for the Will County Health Department, also emphasized the importance of immediate action on the part of Will County residents who may have been exposed to mumps. "If they think they have been in contact with anyone with mumps or mumps symptoms, they should seek medical consultation. And yes, if they have two MMR vaccinations, they should immediately get their third one. If they already have the symptoms, it is too late for the third vaccination. In that case they should get tested, and then isolate themselves from others for five days. Those who are not vaccinated and not immune should exclude themselves from possible exposure for 25 days."
More information on mumps can be found at this Centers for Disease Control and Prevention website: https://www.cdc.gov/vaccines/pubs/surv-manual/chpt09-mumps.html.