Tour of local Plasma Center, highlights need for life-saving donations
12/12/2018, 9:59 p.m.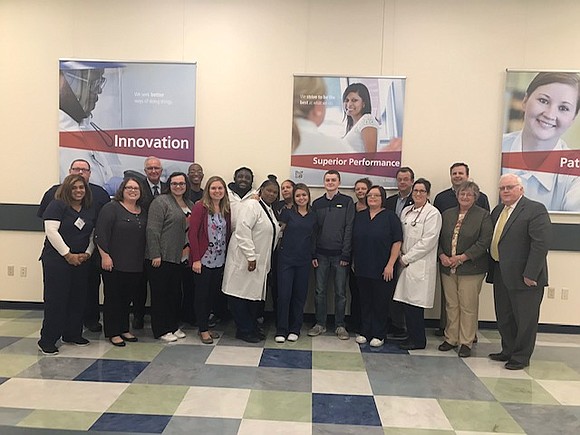 State Rep. Larry Walsh, Jr., D-Joliet, toured the CSL Plasma donation center in Joliet with his nephew Aidan, who suffers from primary immunodeficiency and requires donated plasma from places like CSL in order to live normal life.
"I want to thank the staff at CSL Plasma in Joliet for offering this tour to everyone," Walsh said. "One of the things that I found out was how critical the location of a facility like this is to not just the life of my nephew but other local residents in need of plasma as well. "In order to give patients the best chance at a normal life, the plasma is collected from repeat donors locally, before it can be sent to the CSL Behring facility in Kankakee to be processed and turned into lifesaving therapies for residents who need them."
There are over 350 different kinds of primary immunodeficiency diseases recognized by the World Health Organization that are treated through plasma donations. In Aidan Walsh's case, his body does not produce antibodies to help fight off infections, and weekly infusions of plasma-based therapies act as a supplement. The staff and donors at CSL Plasma in Joliet, are a part of a network that helps 50,000 Americans like Aidan who need plasma to survive.
Aidan's mother Amy Walsh, who is a member of the Immune Deficiency Foundation Board of Trustees, stressed the critical importance that CSL Plasma plays in the lives of Joliet-area residents living with primary immunodeficiencies.
"Primary immunodeficiency diseases are chronic disorders in which part of the body's immune system is missing or functions improperly," Walsh said. "Without a working immune system, chronic infections and autoimmunity can take over. Plasma is as vital to a PI patient as Insulin is to a diabetic. Our family is so grateful to Plasma Donors for giving Aidan a healthy life."
If you are interested in donating plasma, more information can be for at primaryimmune.org