Wine of the Week - Moscato d'Asti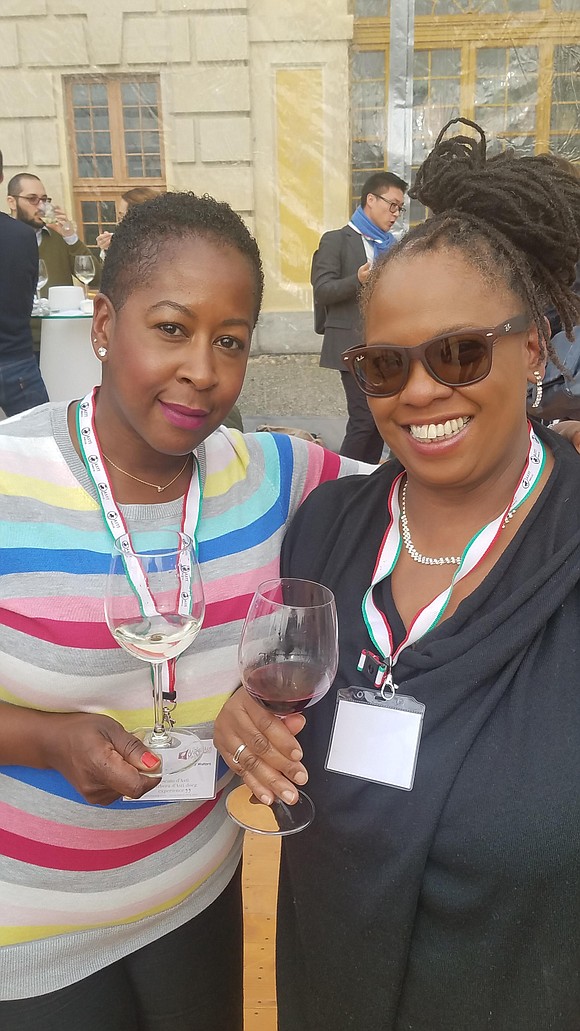 From the land of chocolate and hazelnuts, come some exquisite sparkling wines that you can enjoy throughout the Holiday Season. Everyone knows Asti Spumante, but few know of its origin and wide variety. A recent trip to Piedmont in northwestern Italy, bordering France and Switzerland is the home of the Consortium for the protection of Typical Moscato d'Asti Spumante, and Asti Spumante wines.
Its trademark is the patron Saint of Asti, Saint Secundus, shown on horseback, a symbol of the Consortium work to protect the name of the designation and prevent counterfeiting and to maintain control of the over all aspects of production from the field to the bottle. Obviously, the Consortium is doing its job because Moscasta d'Asti is a sparkling wine without parallel in terms of its distinctive tastes of ripe peaches and gentle aromas of orange blossoms and white flowers, its relatively low acidity and low alcohol content, which makes it perfect to drink almost any time of day and with a variety of foods, including savory, sweet and spicy.
That makes Moscato d'Asti perfect for the Holidays. Most people think of Moscato d'Asti as sweet, but the big news this year is that a new designation has been released, Asti Secco (Dry), which is bone dry and aromatic, with a healthy backbone of alcohol (11.5% as opposed to the normal 5% for traditional Asti), which makes it a perfect accompaniment with dinner. It was White Truffle season in Piedmont, and Moscato d'Asti Secco was enjoyed with homemade pasta made from 20 egg yolks and drenched in mountain butter and covered with shaved white truffles. An assortment of local soft and semi hard cheeses and local hams and salamis and slices of local raw fish, called crudo and a marvelous veal steak tartare served as appetizers.
Also new to the wine scene is the introduction of a still Moscato d'Asti. Its not sparkling, but has the same amount of residual sugar as traditional Moscato. Its low in alcohol, but has no bubbles. It's made with cold fermentation technology that allows the wine to keep its lively apricot and herb flavors and orange blossom aroma. It's great with Indian or Thai food and will go nicely with that Holiday bird or ham. Look for Moscato d'Asti at your local wine shop. Its a terrific value and tastes great. As always, drink responsibly.