COMMENTARY: White churches have a moral responsibility to stand up
Rev. Jesse Jackson | 12/17/2018, 10:19 p.m.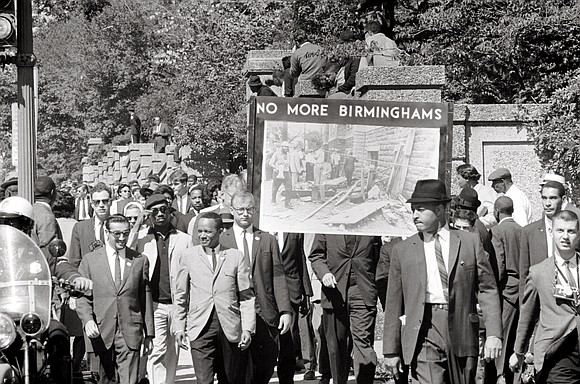 One would have thought when the four little girls were bombed in the 16th Street Baptist Church, white churches would have at least held prayer services or services of reconciliation. Instead, most attacked Dr. King as an outside agitator, as if he had set the bombs.
Recently in Alabama, I witnessed a stark contrast. One extreme was the excitement in anticipation of the Georgia/Alabama SEC championship football game. When a young African-American athlete, Jalen Hurts, replaced an injured Tua Tagovailoa at quarterback, every Alabamian of every political persuasion, right, left and center, was pulling for him.
With Hurts' remarkable display of skill, Alabama won the game. He not only won the game, he arguably beat George Wallace and the legislators who earlier locked blacks out of the University of Alabama. He beat Bull Connor who unleashed the dogs on demonstrators and the KKK on Freedom Riders. He beat the KKK bombers who watched as the church was decimated and four little girls were murdered.
The other extreme was witnessed in Hoover, Ala., where E.J. Bradford was shot in the back by a policeman. That police officer is still on the payroll. The patterns and prejudices of the old South are hard to overcome.
Here once more, the white church has the opportunity and the responsibility to stand up, to serve as a Christian witness. White voices of moral authority and inclusive leadership are needed now as much or more than ever.
That is why the silence seems so deafening.