Joliet Central Steeltones sing with The Tenors at Rialto
12/18/2018, 10:10 p.m.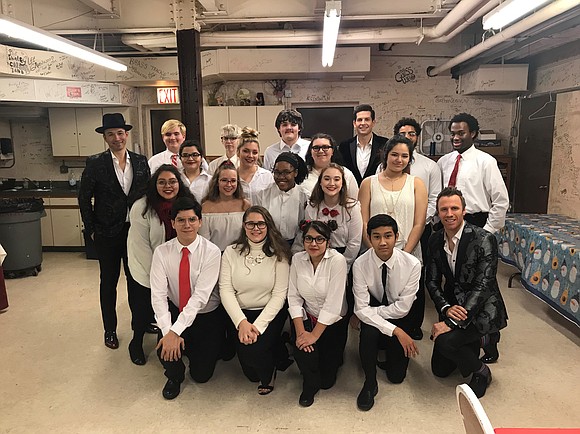 On December 14, 2018, the Joliet Central High School Steeltones, an extracurricular choir, performed with The Tenors on their "Home for the Holidays" tour at the Rialto Square Theatre. The Steeltones accompanied the group on stage for the songs "Hallelujah" and "Santa's Wish."
The Tenors are a Canadian vocal super group that has performed for the last four Presidents of the United States, including at the White House Christmas Tree Lighting for the Obama family, for the world leaders at the G20 Summit, for the opening ceremonies of the XXI Olympic Winter Games, for Her Majesty the Queen's Diamond Jubilee, The Oprah Winfrey Show with Celine Dion, The Primetime Emmy Awards, and the NBC Tree Lighting Ceremony at Rockefeller Centre.
Joliet Central High School Choir Director Steven Pyter said, "The students had the chance to meet the group, talk with their musical director about life as a professional musician, and share the stage with an internationally-recognized musical group in a professional concert tour. It was a fun and memorable night for everyone involved."