Black Lives, Black Words Festival partners with Goodman Theatre
12/19/2018, 3:58 p.m.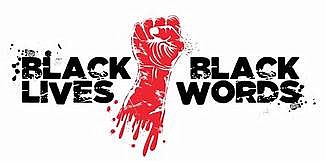 Thetimesweekly.com
Black Lives, Black Words International Project is proud to officially launch the 'I AM… Fest', in partnership with Goodman Theatre. This first of its kind international festival, will shine a spotlight on the female voices from across the globe by placing them in the heart of Chicago's vibrant downtown Theatre District at the iconic Goodman Theatre—and culminates with a ten-minute play showcase, including the American premiere of 'The Interrogation of Sandra Bland,' a transcript of the Sandra Bland arrest, by Black British playwright Mojisola Adebayo, directed by Simeilia Hodge-Dallaway and performed by 100 Women of Color.
Taking place on April 27- 29th, 2019, this new festival will introduce audiences to lesser known ground-breaking plays from some of the most exciting international Black female playwrights, offer a series of leadership development workshops, panel discussions with some of the most exciting and innovative creatives, and present an exclusive opportunity for young playwrights to enter our Black Lives, Black Words New Play Competition whereby select high school students can win the chance to have their works presented on the Goodman's Owen Theatre stage, directed by professional theatre directors and actors.
Leading up to the activity taking place at Goodman Theatre we will be offering an education program to local Chicago high schools which will include our internationally acclaimed 'Activism Through Art' writing workshop facilitated by the Founder of BLBW and award-winning playwright, Reginald Edmund.
"The I AM…Fest is going to be historic. It will provide exciting artists from around the globe to engage and be a part of a social political movement. Through Black Lives, Black Words we are able to exercise our commitment to providing a platform for the voiceless, address social injustice and comfort, unite and uplift the community. We recognize that everyone's
experience and narrative in the diaspora enriches us and deserves to be told on the smallest storefront theatre to the largest of our cultural institutions," said Edmund
For more about the festival or to find out how to get involved, contact Reginald Edmund at artistic@blacklivesblackwords.org or visit https://www.blacklivesblackwords.org/events