Wine of the Week: Binny's serves up a Holiday Champagne Showcase Just in time for the New Year!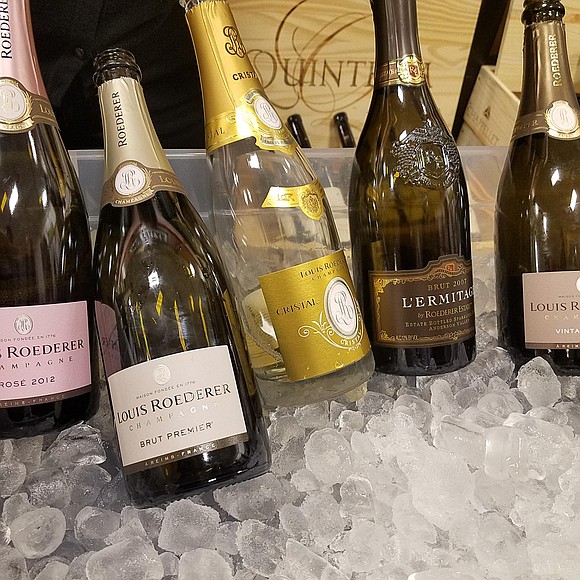 Not all of the sparkling wines presented were from Champagne or in the stratosphere as far as budget. There were quite a few delightful sparklers from smaller houses and from regions other than Champagne and countries other than France. A case in point was Desiderio Jeio Prosecco Brut, a modest $13.99. This is an all purpose sparkling wine welcome at any table and with a variety of cuisines. It's great for a casual lunch or dinner party where the fare is decidedly less formal and the intent of the gathering is more about mixing and mingling than focusing on food pairings. There's also a pink version that is a Rose Brut that is equally delicious and just as versatile.
Jeio is a true Prosecco, from northeastern Italy's famed Veneto region and made primarily with the native Glera grape, formerly called Prosecco. Light and refreshing, it has a bit more residual sugar than you'd find in the sparkling wines of France. This appeals to a great number of people who may be a bit turned off by the dryness and mineral aftertaste of many Champagne's. For first time sparking wine drinkers and those who simply want a lighter approach to the day, this hits the spot and at just the right price point. At this price, you can keep a case of two on hand for surprise drop-in guests over the holidays. Serve it with an assortment of cheeses, some slices of prosciutto and a bowl of assorted nuts and they'll think you're a real class act.