Homeless Veteran honored at Abraham Lincoln Cemetery
2/2/2018, 1:21 p.m.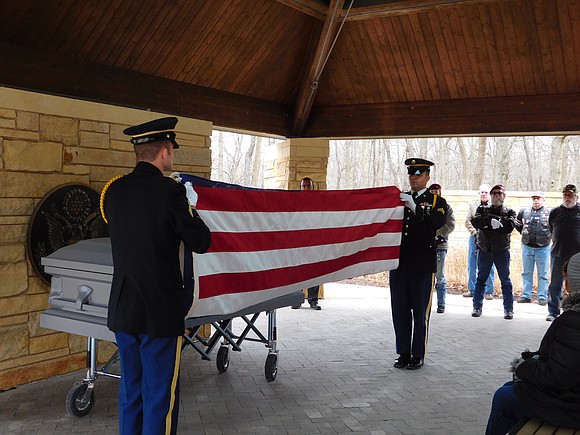 January 31:
Homeless veteran Peter Michael Friar, who served in the Army from 1969 to 1970, was laid to rest with military honors at Abraham Lincoln Cemetery in Elwood on January 31.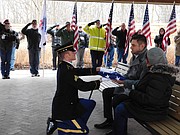 Wilmington VFW Post 5422's Honor Squad conducted the ceremony along with area volunteers who served as pall bearers. His sister-in-law, Ann, and nephew, Mike, accepted the flag following the ceremony.
Veterans Assistance Commission of Will County chairman Jack Picciolo said that in cases where no family can be found, area veterans serve as family for deceased vets in order for them to receive full military funeral honors. Dignity Memorial of Chicago provides the services free of charge.