Hospice workshop
2/7/2018, 10:22 a.m.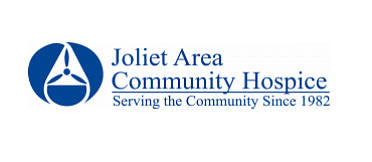 The Bereavement Department of Joliet Area Community Hospice is offering a
four session Spring Adult Workshop. Each session includes a presentation on a grief
related topic, followed by group discussion. All workshops take place at the Joliet Area Community Hospice (JACH) offices, located at 250 Water Stone Circle, Joliet, IL from 6:00—8:00 pm. The program is open to the community. Your loved one did not have to be in our care for you to participate. There is no fee to participate but pre-registration is required.
The sessions will meet March 1, 8, 15 and 22, 2018. Topics will include "What is
Grief?" with a story shared by Dr. Bill Webster who established The Center for The Grief Journey. Participants will be able to board the "grief train" as we focus on the emotions of grief and new techniques for relaxation and meditation will be learned. In addition we will discuss the importance of remembering and honoring your loved ones, celebrating holidays and special days. To register for this workshop, please contact MaryAnn Burns at 815-460-3282, email her at mburns@joliethospice.org or register online at http://joliethospice.org/support-groups.htm