Wine of the Week Day Owl Rose - $15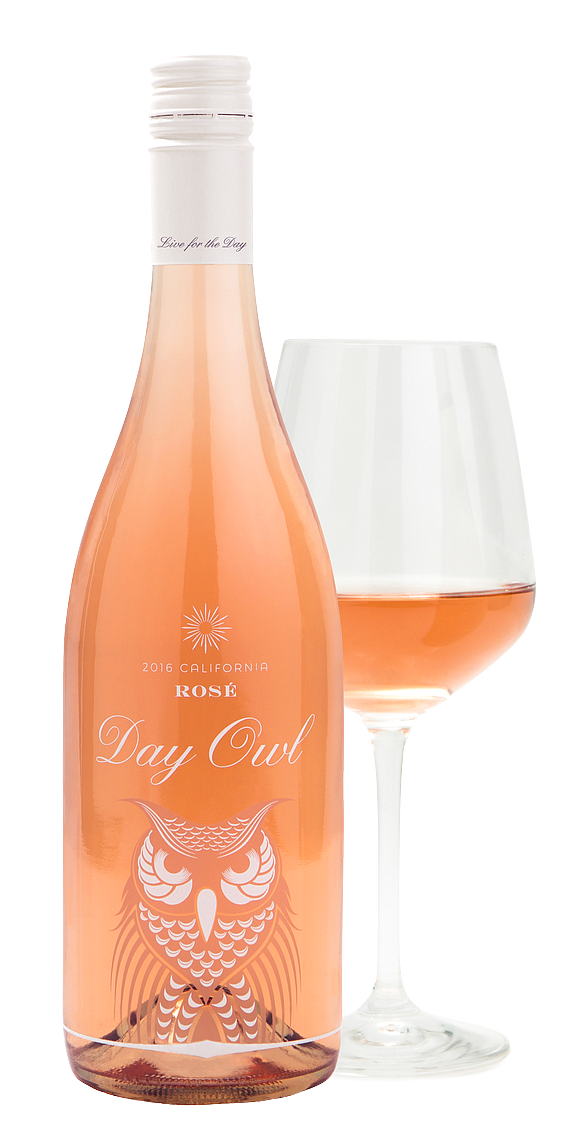 Valentine's Day is just around the corner. It's a perfect opportunity to
select a wine that perfectly complements a romantic evening. 2016, Day Owl
Rose at $15 is sure to steal any wine lover's heart and make a vivacous
companion for a special evening. The beautifully etched symbol on the
bottle and the vibrant pink color give just a hint if the luscious flavors
that await inside the bottle.
Made from Barbera grapes from California's Madera County, Central Coast and Paso Robles, winemakers used the natural juicy fruit flavor of the Barbera grape to their advantage by storing the juice in stainless steel tanks, after leaving the juice in contact with the skins just long enough to get that spectacular blushing pink color. What is left is a crisp, medium-bodied wine that just gushes with floral red
fruit flavor with a hint of orange zest. Lively acidity sets the stage for
a dry, crisp finish that makes it perfect with any number of Valentine's
Day favorites.
Start things off with a well-chilled glass with shrimp cocktail or melon balls or fresh asparagus spears wrapped with prosciutto. Move right into the appetizer or first course with shrimp scampi or bacon wrapped seared scallops. Chinese Chicken Salad is another old standby treat that blends perfectly with the wine. Follow that with a creamy Fettuccine Alfredo or, everyone's all-time favorite, Lobster Mac n' Cheese. Save a bit for dessert because, believe it or not, Day Owl Rose is great with
chocolate, especially those heart shaped dark chocolate truffles.
If you're planning a dinner party, Day Owl Rose is perfect for those finicky guests
who can't decide between red or white wine since it strikes a perfect
balance Right for any preference, Day Owl Rose is a romantic pick sure to
please even the most fastidious Valentine.