2018 Chicago Auto Show Feb. 10-19 is 110th Edition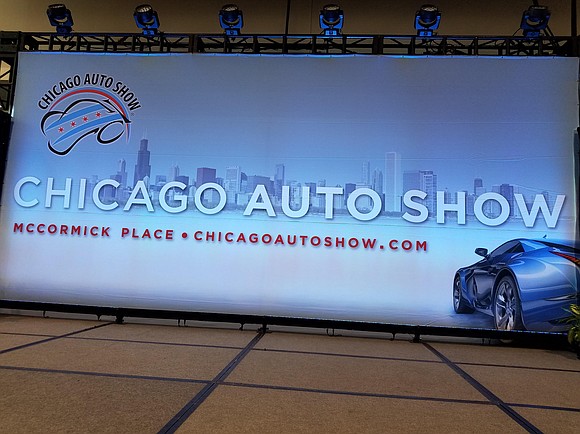 The nation's oldest and largest auto show, the Chicago Auto Show, is now underway at McCormick Place now through Feb. 19. Featuring a healthy list of debuts, concept cars and high-performance vehicles, the show has a dazzling array of debuts that will fit every need and desire. This year's cars do everything but drive themselves, with innovations in performance and handling.  There are even opportunities to experience the thrill of performance driving with indoor tracks featuring the Camry Thrill Ride and Camp Jeep indoor performance track. Ironically, this 110th edition of the show mirrors the main attraction of the very first show held at the old Chicago Coliseum back in 1901 with the aforementioned performance track as the centerpiece of what was then a 10 car display. This this year hundreds of vehicles are on display, spanning McCormick Place's massive North and South Halls.
Just a few of the many debuts fans will experience; Fiat 500 goes all Turbo for 2018, the Ram 1500 shows off its line of Mopar parts and accessories in its new heavily customized editions. Subaru unveils its 50th Anniversary Edition for 2018. There's even a model of the first Subaru introduced to the United States in 1968, the Subaru 360. Nissan's Star Wars: The Last Jedi vehicles dominates the North Hall with possibly the show's most impressive display. With Hydrids, cross-overs, Plug-Ins, and even a new line of Snow vehicles from Nissan, there's something for everyone at the Chicago Auto Show 2018. Visit  Chicagoautoshow.com for tickets and information.