Will-Grundy Medical Clinic celebrating 30 years
2/14/2018, 9:57 a.m.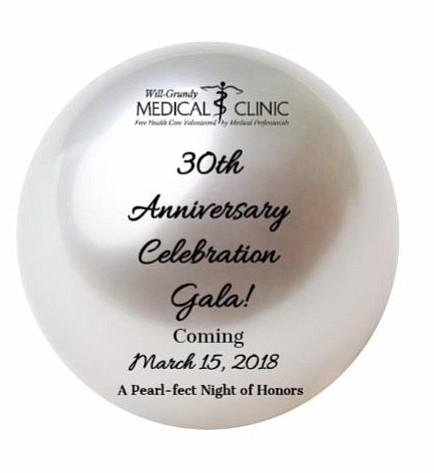 The Will-Grundy Medical Clinic will celebrate its 30th Anniversary in 2018 with a gala on Thursday, March 15, 2018.
The anniversary celebration will be held at the Bolingbrook Golf Club, 2001 Rodeo Dr.
West said that the clinic helps over 1000 patients each year and is able to do that through the funding it receives from various sources including the United Way, 4 partner hospitals, and other local foundations and donors.
The organization does a tremendous amount of good with their relatively small budget of around $500,000. West said that the clinic employs about 13 full-time staffers, 350 volunteers and provides about $10 million in medical and dental services.
The clinic has also provides well-woman services that focus on women's health care needs, as well as programs for the prevention of diabetes and lifestyle coaching that provides information about diet and exercise. In addition, the clinic provides 5-day per week exercise programs which include Zumba classes.
As such, she said that this year's gala will recognize the founders of the clinic and the supporters in the community who have helped support their mission of providing healthcare to those in need.
"We're still here as the only completely-free, safety net clinic serving this two county area," said West.
The annual gala serves as the clinic's primary fundraiser each year. This year's theme is the pearl which signifies the clinic's 30-year anniversary, and "is also a symbol of good health, healing and hope" according to a press release.
West said that tickets can be purchased through its website, http://willgrundymedicalclinic.org/fundraising/annual-dinner/ or by calling Development Manager Lynette Doherty at 815-726-3377 (ext. 225).
The event is still looking for sponsors as well with a range of options available. http://willgrundymedicalclinic.org/wp-content/uploads/2018/01/30th-Ann.-Gala-Adbook-Request-Letter.pdf